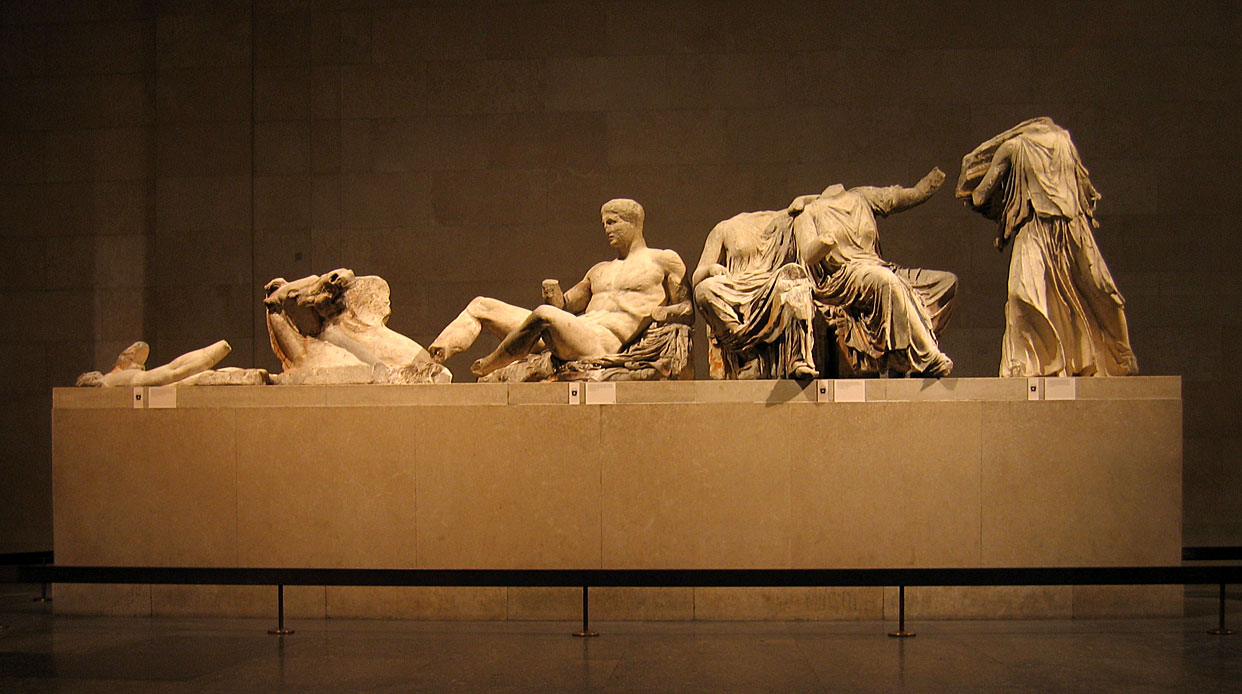 By Spiros Sideris – Athens
The visit of Amal Alamuddin-Clooney as a member of a legal team in Athens went round the world. The reason Mrs. Clooney traveled to Greece was the claim of Greece over the Parthenon Marbles. In the meetings the legal team had on greek soil they discussed a ten-page secret legal document that was prepared in 2011.
The document is entitled: "The Return of the Marbles, notes on a legal solution", which was shelved due to the crisis. Now, by decision of the government, particularly the Prime minister, three of its authors, Amal Clooney, Geoffrey Robertson and Norman Palmer, were called to Greece.
When it was written, in 2011, a second legal team – from known American lawyer's office, had prepared a second report according to which Greece could appeal to a district court in America, which would rule on the legitimacy of the possession of the marbles by the English, according to "Kathimerini".
Although the eventual victory there would not be binding for the repatriation, the issue would get global publicity, and additionally the court could freeze assets of Britain in the USA, exerting pressure, according to the Americans.
The next step would be one of the recommendations of the lawyers of the english office, as stated in the confidential document: the appeal to the International Court in The Hague. Rejecting the possibility of appealing to a British court, the lawyers focused on this solution, as it is a court whose judgments although not binding for Britain, but they often resort to it for matters of great importance to them.
A conviction there would create both moral and legal pressure to enter into a meaningful negotiation. The lawyers' research done on the matter also debunks the legal arguments and firm positions of the british side, and even explains how some of these could be used for the benefit of Greece.
For the next few months, pending the response of the british side to request of UNESCO to initiate a mediation, the lawyers will prepare all legal scenarios. Already, members of the Cabinet are in constant communication with the lawyers to finalize the details of the cooperation, such as the economic part, which, according to information from the "Kathimerini" covers only the costs and not the fees of the distinguished lawyers. However, in the discussion they had with the Prime minister, the lawyers informed him that if the case eventually dragged on and had a duration of five years, the cost of legal representation would be around half a million euros.