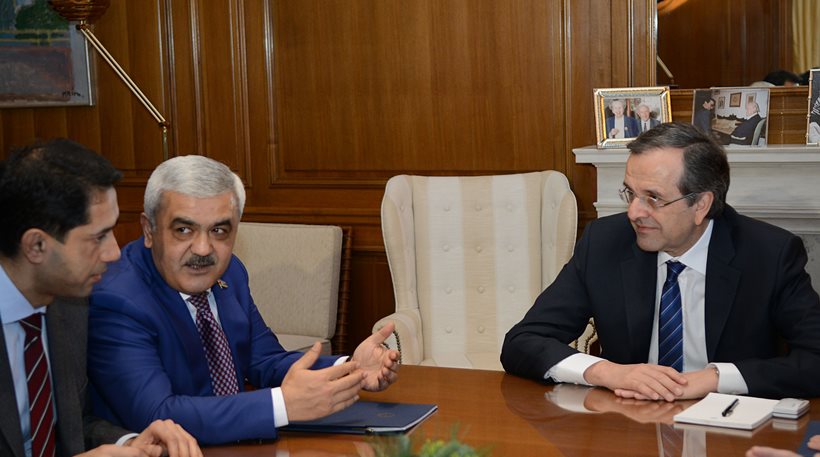 By Spiros Sideris – Athens
Greek Prime Minister Antonis Samaras had a meeting with the President of SOCAR Rovnag Abdullayev, on Monday in Athens, as the Azeri company announced on its website.
According to the announcement, the two men discussed issues relating to the implementation of the TAP and the integration process of the transfer of 66% shares of DESFA in SOCAR.
"Both sides exchanged views on the implementation of the above projects", concludes the company's announcement.
The meeting took place outside the program, after the decision of the European Commission to "freeze", until March, the sale of DESFA to Azerbaijan's state company Socar.
According to the communication of the European Commission, it is starting an in-depth investigation as to whether a particular sale is consistent with the EU law on concentration. The investigation will be completed within 90 working days, until March 23, 2015 and until then the sale will "freeze".
The European Commission announced that it considers that the transaction may reduce the competition in the wholesale gas market in Greece, because it might result in the merging business partnership raising barriers to Socar's competitors to their access to the gas transmission network.
What made some heads to turn, though, was the attempt by the Greek government to conceal the meeting between the two men.