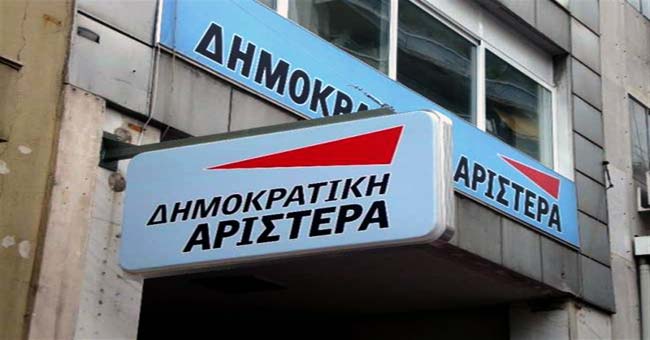 By Spiros Sideris – Athens
Developments in Democratic Left (DIMAR) are dramatic, with secessions or abandonment of the effort for an independent running in the forthcoming elections very likely, after the meeting of a group of MPs in the residence of Maria Repoussi, one day before the vote of confidence in Parliament.
According to an article in the "Journal of Editors", the MPs exchanged their views and worries, with a common denominator the "distance" between the party's leadership and MPs. At the center of the discussion were the events of the party's conference, the next day the party and the potential for a political recovery, as well as the wider, fluid political developments.
According to information, no final decisions were taken, nor was there unanimity of opinions, with the exception of the common agreement for the difficult situation the party is in.
Particularly critical, nevertheless, is considered to be the meeting of DIMAR's Parliamentary Group, which is scheduled for Wednesday, while equally important will be the crucial meeting of the Central Committee on Saturday, October 18th, in which the new Secretary (Thanassis Theocharopoulos is expected to remain at the post) and Executive Committee will be elected, both of who will be spearheading the party's attempted political comeback.