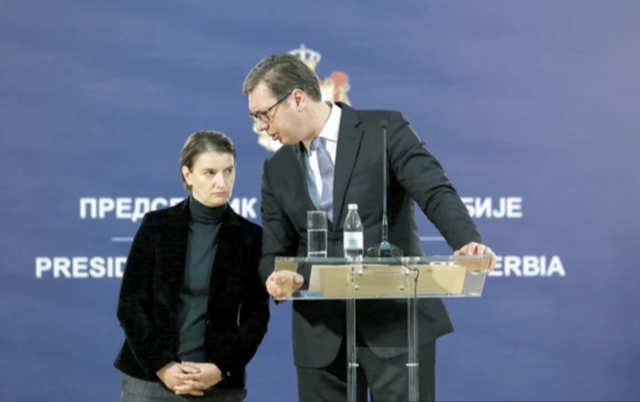 Prime Minister Ana Brnabić will present the composition of Serbia's new government on Monday, as announced today by Serbian President Aleksandar Vučič.
Asked who the new members of the government would be, Vučić told RTS: "You will have to ask the Prime Minister about that".
At the same assembly, Vučić also commented on the negotiations between Belgrade and Pristina.
"I hear every day about mutual offering, as the parrots from Pristina like to repeat. We are ready to discuss a compromise, but they must first fulfill what they have signed. We are not interested in their constitution, we support everything that the Serbian List said. We are waiting for them to fulfill everything provided by the Brussels agreement signed in 2013", Vučić said.
He added that, in Eastern Europe, it seems that Serbia is becoming economically stronger and whether the country will be able to maintain this momentum was up to Serbia itself.
"The same goes about whether we will manage to preserve peace and stability. We will always participate in conversations, in dialogue. That's why I try not to answer every story that comes up from Pristina. We want the flow of people, capital and I do not want them to insult us in the way they are", said the Serbian President.
He added that politics follows economic factors, "first comes the economy and everything else follows".
"Everything is changing at lightning speed; the changes are drastic. According to the IMF forecast, we will experience radical changes. There will be a contact in the US and European share of global GDP. This changes the political forces", concluded Vučić. /ibna