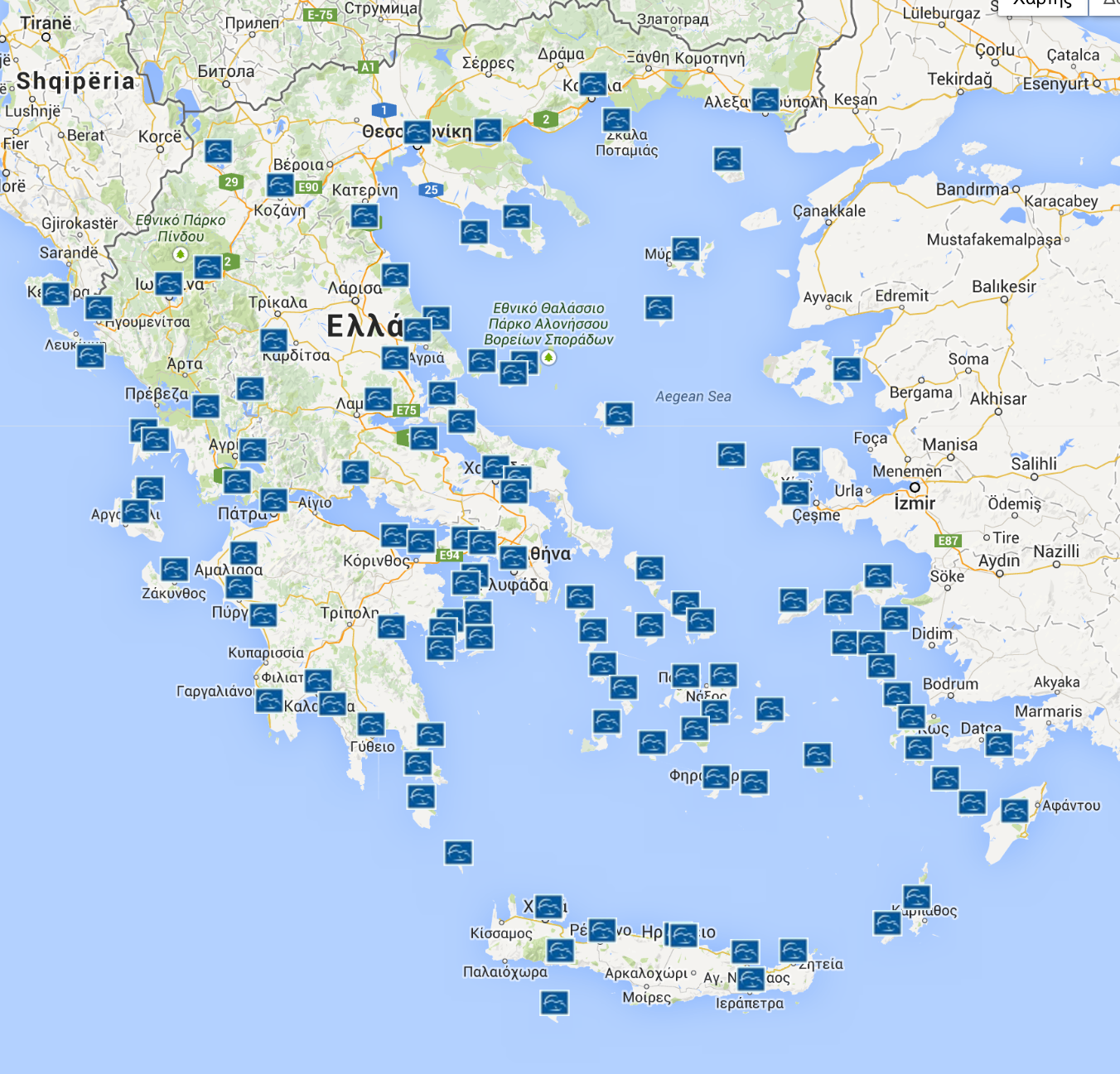 By Spiros Sideris – Athens
In 2014 the construction of the first waterway in the Cyclades, which already been licensed and developed on the island of Tinos, will have been completed. Currently, two companies are already active in the greek market, with the aim their seaplanes to start their engines before the end of 2014.
Thirty more waterways have taken an implementation course and are expected to be ready in the coming months in the islands of the Cyclades, Ionian, North Aegean, several coastal areas of the country, as well as in lakes.
According to Ethnos.gr, the construction of the waterways is in the authorization stage and many of them are expected to be ready in the spring of 2015.
As mentioned by the same source, the company "Hellenic Seaplanes SA" has started procedures for the construction of 15 waterways, including the following islands: Tinos, Skopelos, Alonissos, Skyros, Zakynthos, and in the coastal areas: Volos, and Amfilohia. At the same time, it is working on the procedures for the creation of waterways in the following lakes: Trichonida Agrinio, Pamvotida in Ioannina, Kaiafas in Zacharo of Ilias, Polyfyto in Kozani, Kerkini in Serres and Great Prespa in Florina
Moreover, "Greek Hydrodrome SA" has been given licenses for 16 waterways to be licensed as a whole in the country, which are as follows: Corfu, Paxos, Ereikousa Othonoi, Patra, Rethymno, Lavrion, Heraklion, Vegoritida lake, Rafina, Iersonissos, Sifnos, Poros , Chania.
Meanwhile, plans to create waterways have been set by the following islands and coastal areas: Samos, Patmos, Paros, Ithaca, Missolonghi and Kalamata.