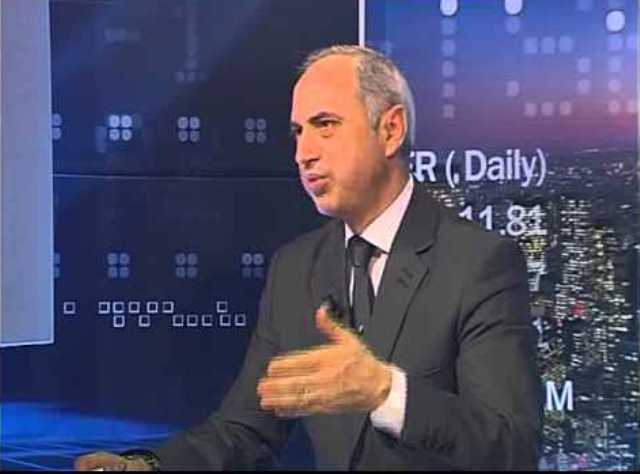 IBNA Analysis/ Banks in Albania have already accomplished successfully the catch-up process of developing a modern banking sector and have arrived at the interchange station, where the road to financial deepening needs to start its construction
By Prof. Asoc. Dr. Elvin Meka
Deputy Dean & Head of Department of Finance, UET-EUT
The liquidity risk is one of the most closely monitored and properly managed risks in the banking industri for the simple reason of its swift materialization and the devastating effects on the banking business and sector.
Therefore, banks put so much effort, by way of employing various instruments and strategies, along with regulatory and mandatory requirements, to ensure that the liquidity level stays above some minimum benchmarks. One of these instruments is the excess liquidity, i.e. the amount of liquidity beyond the mandatory reserves, as imposed by the central bank.
But as banks try to avoid potential liquidity problems and funding risk, another issue emerges for them, when the excess liquidity surpasses the limit of the precautionary threshold, thus throwing them into the sea of liquidity. This resembles the actual prevailing situation in the Albanian banking system, where liquidity is ubiquitous. Several reasons may be counted for such an accumulated liquidity: contraction in businesses' economic and investment activities, with the respective decline in bank credit, as well as the limited investment alternatives in the domestic financial system, in a time when deposits keep growing, albeit at modest rates.
In the frame of actual international, regional and domestic market conditions there is no way that, banks will start using such excess liquidity to expand credit considerably, as they are reasonably prudent at not going to throw money out of the window. On the other hand, they are constrained to expand their exposure to the Albanian government securities and their parent banks, or international correspondents given the established
regulatory restrictions. At the end of the day, banks are finding themselves in a perfect deadlock. As a normal business entity they have to produce profit, and therefore, banks will try to reduce the cost of funds. Typically, this is what is actually happening, where time deposits are shrinking and current accounts are expanding. But the low-cost deposits
just help banks to keep the net interest margin, intact, whereas the presence of collective investment schemes with better returns make the attraction of low cost deposits a tough endeavor in the long run.
Banks are now sailing in the Sea of Liquidity, which unfortunately cannot be called the Sea of Tranquility. Having said that, the unconventional solutions must be considered, like: government credit enhancement mechanisms for borrowers, gradual development of the securities market, and possibly issuance of central bank securities.
Banks in Albania have already accomplished successfully the catch-up process of developing a modern banking sector and have arrived at the interchange station, where the road to financial deepening needs to start its construction. However, banks cannot be left alone in this strategic undertaking and now it's time for the government and financial market regulators to make their part. Banks are and will be here to support the economy, businesses and individuals, but acting at their shareholders' best interests, in a prudent way, while conducting the business in full compliance with laws and regulations!
*Editor's in chief of "Bankieri"magazine