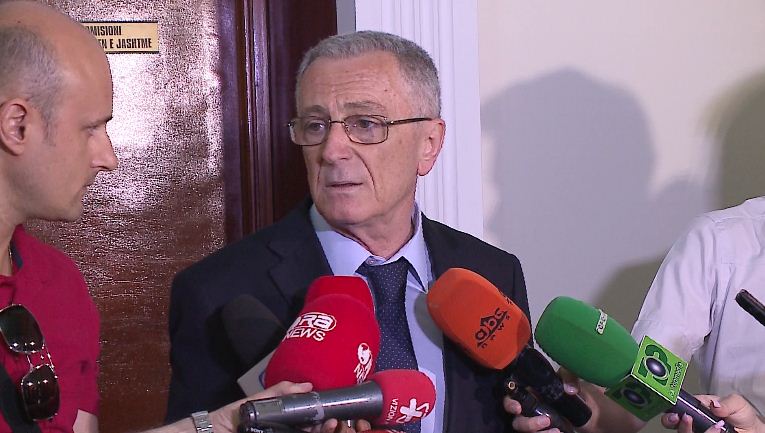 Tirana, July 9, 2014/Independent Balkan News Agency
Albania and Greece will not negotiate over the old agreement for the division of the sea border. This was declared by the ambassador of Albania to Athens, Dashnor Dervishi. He says that "the ruling of the Constitutional Court on the agreement cannot be questioned".
Dervishi declares that work groups from both countries will work independently on this issue, while he confirms that negotiations are yet to begin.
Albania's ambassador to Athens assures that Greece will not condition the launch of negotiations between Tirana and Brussels with the sea border agreement.
Mr. Dervishi's declaration comes a few days after the Greek Foreign Minister said that Albania must solve the issue of the division of the border, implying that this is a condition for the opening of negotiations with the European Union.
The ambassador says that the declaration issued by Mr. Evangelos Venizelos has been misunderstood.
"Venizelos has not talked about conditioning. You haven't read Venizelos' declaration.  He says that the EU membership candidate status was a deserved one. From the granting of the candidate status to the start of negotiations and the accession of Albania, it's a long journey and this was also admitted by our political class", says the ambassador.
Parliamentary hearing
Speaking in front of the Parliamentary Committee on Foreign Policies, diplomat Dervishi said that after the annulment of the sea pact, bilateral relations between the two countries froze. Dervishi said that the Greek side "closed" the door and according to him, the Albanian side adapted to the situation.
Public opinion on both sides of the border was tensioned from the media and the declarations issued by the political class, the tones of which were raised significantly.
Dervishi said that during the electoral  campaign, political parties fell in the trap of nationalism, while adding that the Albanian embassy in Greece has distanced itself from this by lowering tones and avoiding incidents.
The ambassador further said that a new wave of understanding, free of tension, is characterizing relations between Albania and Greece. He said that the first informal visit of prime minister Rama to Athens broke the ice. "There's a great quality step in the relations between our two countries. Today there are no secrets between us. We have put all the problems on the table and we have made them public", says Dervishi.
Dervishi further says that the war law is no longer a hot issue now and that Greece has realized that it's anachronistic and that it must be annulled. He gave assurances that efforts are being made to find a solution. /ibna/