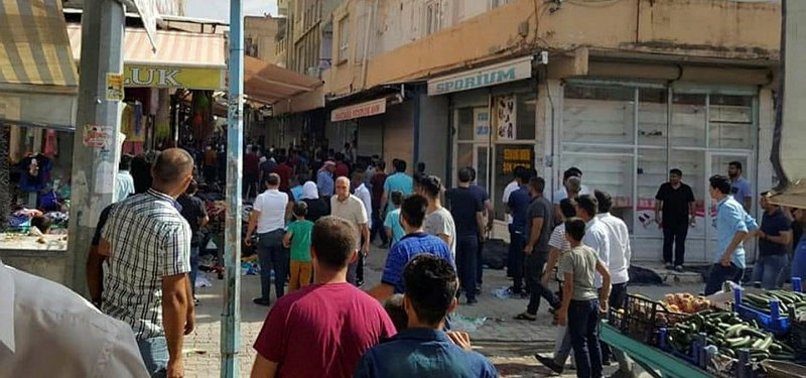 The Dogan news agency in Turkey reports that four people, among them a brother of MP İbrahim Yıldız, were killed and eight, including four other brothers of Yıldız, were reportedly injured in a violent incident in southeastern Turkey, where after a heated argument people involved drew guns.
The armed clash took place in the province of Şanlıurfa on June 14, during an election tour of a delegation from the ruling Justice and Development Party (AKP).
Reports by Dogan, read that "the delegation, led by AKP MP İbrahim Yıldız, was visiting local shopkeepers in Şanlıurfa's Cumhuriyet neighborhood in the Suruç district ahead of the June 24 elections.
A group of shopkeepers initially engaged in a heated argument with the AKP delegation, which turned violent in the end. Guns and clubs were used in the ensuing clash."
Before things turned violent, and according to accounts by MP Yıldız, the perpetrators told the delegation that they are not their supporters but pro-Kurdistan Workers' Party (PKK) -which is outlawed in Turkey- supporters. As a matter of fact, they asked why AKP members visited them although they were aware of their "no confidence vote".
Erdogan and Yildirim's reactions
"An elder brother of our MP has been killed by PKK supporters", President Erdogan, bluntly and openly accusing the Kurdish militia group. "This incident", he continued, "is an obvious example depicting the PKK and the HDP's strategy to grow with the Kurds' blood. We have no problem with our Kurdish brothers, but we have a problem with the PKK. I believe that our Kurdish brothers will spoil their game."
Turkey's Prime Minister Binali Yıldırım described the clash as a "perilous incident."
Hurriyetdailynews.com reports that "Citing initial findings of the police, Yıldırım added, showed that the suspects are 'sympathizers of the PKK. I hope that this was only petty crime and there is nothing political behind it. If there is something political behind it, though, then the consequences will be different'."…. / IBNA