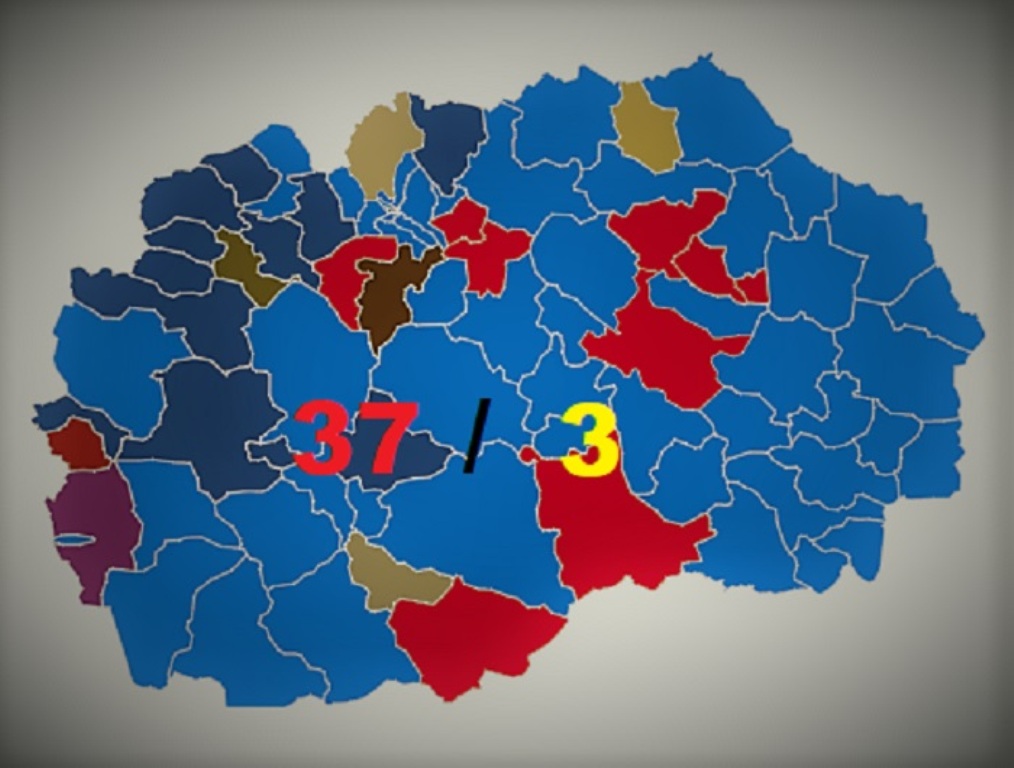 The State Election Commission in FYROM has announced the first results from the Sunday local election.
In the first round of voting, SDSM won 37 communes and the city of Skopje, as one of the biggest administrative units in the country, meanwhile, VMRO-DPMNE only won in 3 communes. Meanwhile, among Albanian parties, BDI won in Kercova and Plasnica since the very first round.
35 other communes of the country will hold a runoff on 29 October. SDSM and VMRO-DPMNE will be head to head in 19 communes, BDI and Alliance for Albanians will race in 6 communes and BDI and BESA Movements will face each other in 7 communes.
These election results were not projected by any of the opinion polls that were held. Analysts say that people have punished VMRO-DPMNE's policies and voted for change.
"Citizens were fed up with the way VMRO-DPMNE was governing these communes. SDSM's victory was bigger than it was expected. People are more reserved when they are asked who they will vote in opinion polls, but on Sunday, they showed that they voted for change. BDI's success was also unexpected, as it had lost the confidence of the people, but it managed to restore it", said university professor and former minister Nenad Novkovski. /balkaneu.com/