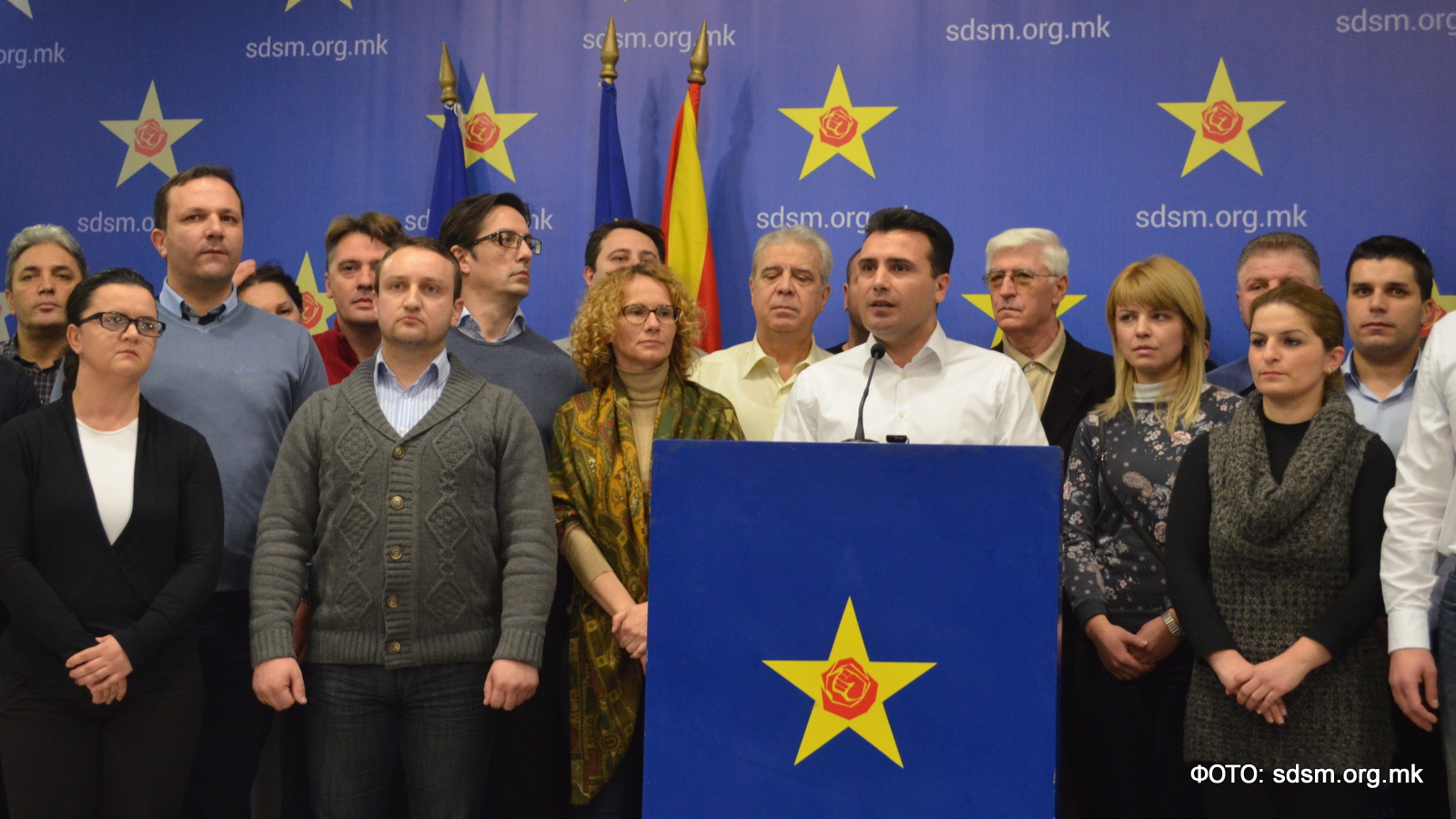 After a brief meeting in Pristina with his Kosovo counterpart Ramush Haradinaj, Macedonian Prime Minister Zoran Zaev left for a week-long winter holiday in Germany. His return is scheduled for Sunday night, after which the Social Democrats' response to the VMRO-DPMNE's request for early general elections should be known. At the moment, he is probably the only one who knows whether we will vote for a new head of state, as well as for new MPs and government, and the party says that they are ready to face the people's choice.
Before going on vacation, SDSM leader had several meetings in the party where he discussed the demands of the opposition. In absence of official information, party sources briefly say that his personal opinion was not to go to early elections.
"He really believes that this is the year of economy and wants to focus in that direction. He believes that now that the name process has been completed, there is no excuse for providing a better living standard for the citizens. The prime minister's position is that the presidential election will not hurt the processes too much, because the candidate will run his campaign, he will be provided with a team at his disposal, while rest in the government will be able to do their work. If there are early elections, there will be a technical government and practically the entire coountry will be in standstill until the voting is completed, and then again until the government is formed", claims a SDSM official.
We will give them a technical government
That, however, does not mean that the door to early elections is closed. On the contrary, surveys are carried out, ratings are checked and moods are examined among coalition partners, as well as with international partners. DUI, at least publicly, boasts that the polls showed they would get at least twice as much votes than in the December general elections, when 86,000 citizens voted for them, which meant ten MPs in parliament. However, they did not want to valorize this because the country and its economic growth are most important to them, so they would rather wait for regular elections. When it comes to our foreign friends, they consider that Macedonia has lost too much time in resolving the name dispute, and now it is time to fulfill the obligations linked to reforms in key social processes.
"We would find a solution with both DUI and our foreign friends if we decide to go to early elections. In some respects, the Prime Minister believes that it would not be bad to wait for regular elections that would be held at the end of next year, especially if the economy moves forward, the functioning of the law comes alive, and Macedonia becomes an equal member of NATO by then, says our source from SDSM. According to him, Prime Minister Zaev currently has absolute support at all levels in the party, so neither the parliamentary group creates pressure for him not to go to early elections considering the privileges they have as MPs and their possible absence from the electoral list. Neither the "independent" MPs had special ambitions in politics, given that they received what they were looking for, even before deciding to raise their hands in favour of constitutional changes.
"Hypothetically, if Zaev decides to go to early elections, we will meet all deadlines and even the technical government, which, although is not foreseen for extraordinary elections – we will respect it. President Gjorge Ivanov's presidential term expires on May 12, elections are to be held at the end of April. But at the moment, it seems that we are closer to holding no elections," said SDSM officials.
Don't hide, let's go to elections
In VMRO-DPMNE and yesterday, they urged the political opponents of SDSM not to run away from responsibility and not to hide behind party decisions.
"Come out for early elections. The people gives the power and the people can take it away. We need elections at which Zaev will be defeated. If these people remain in power Macedonia continue to lose. This must stop, this must be reversed, and that will only happen if they are removed from office. VMRO-DPMNE demands urgent dismissal of the Parliament and early general elections, in accordance with the agreed election law. Based on past experience VMRO-DPMNE will win at these elections, said VMRO-DPMNE. On Friday the opposition party demanded the immediate dismissal of parliament and holding early general elections and a technical government in accordance with the Przino agreement.
The State Election Commission has so far declared that it is ready to carry out the presidential elections, which will cost about five million euros. More than half of the money will be allocated for fees for election boards, while the rest are for transport and electoral material. About 300,000 euros will be allocated for placement of electoral boards. Over eight million euros were spent in 2014, when presidential and general elections were held together. According to official figures by the authorities, the presidential election cost about six million euros, while general about two million euros. Presidential elections are more expensive because it is assumed that two electoral rounds will be held.