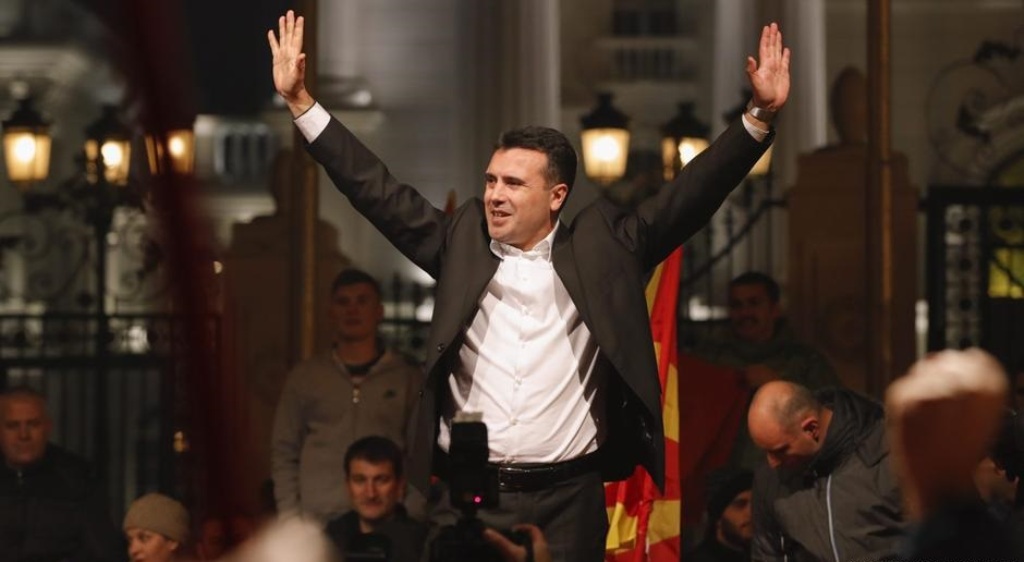 The first preliminary results issued by the State Election Commission in the former Yugoslav Republic of Macedonia, indicate that the Macedonian Social Democratic Union (SDSM) has registered a victory in Sunday's local government elections, winning more votes than the rival party, VMRO-DPMNE.
According to the State Election Commission, the number of communes in which SDSM has won since the very first round is small, while it was ahead in 49 communes, where there will be a second round of voting.
VMRO-DPMNE led by Nikola Gruevski has registered a decline, being ahead in only 10 communes, where there will also be a second round of elections.
Meanwhile, in the Albanian camp, BDI (Democratic Union for Integration) led by Ali Ahmeti has won  in the communes of Kerçova (Kiçevo) and Plasnica in the very first round, while it has gained advantage in 12 communes, which will be disputed in the runoff.
Alliance for Albanians led by Ziadin Sela, is winning in the two largest Albanian majority cities, Struga and Gostivar. Meanwhile, BESA Movement will participate in a runoff in several communes.
Last night, SDSM has announced victory in a rally held in front of the government building.
"Freedom has prevailed. Our people know what is right and wrong. This is the only way to move forward", the social democrat leader Zoran Zaev said. Zaev also called on mayors to be responsible and keep the promises given before people.
Meanwhile, VMRO-DPMNE, which in 2013 had won 56 out of 80 communes, registered a big defeat in these elections. This party has only won three communes in the first round of voting, while the fate of 10 others will be decided in the runoff.
In a press conference delivered last night, the leader of this party, Nikola Gruevski said that that the elections were held in an undemocratic atmosphere.
"The elections saw many irregularities, pressure, misuse of state resources and other abuses", Gruevski said, stressing that the electoral process will undergo a deep analysis.
But, last night, the group of reformatories within VMRO-DPMNE requested Gruevski's resignation and the holding of a new caucus which will elect the new party leadership.
The State Election Commission said that voters' turnout was 58,2%, while the elections were held in a quiet and democratic atmosphere, with small incidents which do not have an impact in the overall electoral process.
Today, OSCE-ODIHR is expected to come out with the preliminary assessment for yesterday's local government elections. In two weeks time, the country will hold the second round of voting, which will finalize the cycle of these local government elections in FYROM, which were held in 80 communes and the city of Skopje as a special administrative unit. /balkaneu.com/