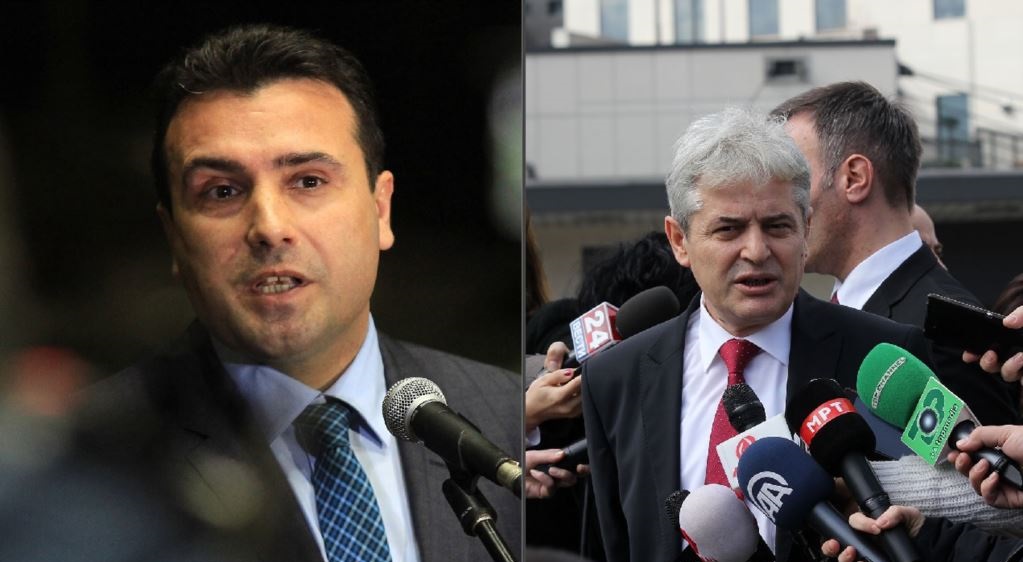 Political parties which have secured a majority in parliament to form a new government in FYROM, have warned that they will hold talks in order to elect the speaker of Parliament. This is the 74th day that the country doesn't have a speaker of parliament, after the December 11 elections. Sources within SDSM (Macedonian Social Democratic Union) and BDI (Democratic Union for Integration) have said that parliament is expected to convene until the end of the week.
SDSM has once again demanded from president George Ivanov to mandate its leader, Zoran Zaev for the creation of the government.
The representative of this party, Dragan Tevdovski said that their governing program targets the needs of all the citizens of the country and doesn't threaten the unitary nature of FYOM.
"We must not waste any more time. Ianov must offer the mandate to the leader of SDSM, Zoran Zaqev, in order for the government to be formed as soon as possible", Tevdovski said.
But VMRO-DPMNE led by Nikola Gruevski is against this option, calling for the social democrat leader Zaev to give up on the platform of the Albanian parties and for the country to head to fresh general elections along with local government elections.
"Zoran Zaev has never declared that he withdraws from the platform drafted in Tirana. Instead of this, he warned that he would discuss the elements of this platform, based on the experts' opinion", said Krste Jovanovski of VMRO-DPMNE. This party says that it will back SDSM for the creation of the government, only if this party withdraws from the Albanian platform.
Professor of political sciences, Qashif Bakiu told IBNA that the parties which have the majority of votes in parliament must find a solution as soon as possible.
"SDSM and the Albanian parties must seek a solution within institutions. Parliament is the only place where this crisis will be solved", Bakiu said.
Meanwhile, president Ivanov has not offered any details as to whether he's expected to mandate Zaev, while Brussels and Washington have continued to call for the government to be formed as soon as possible. /balkaneu.com/