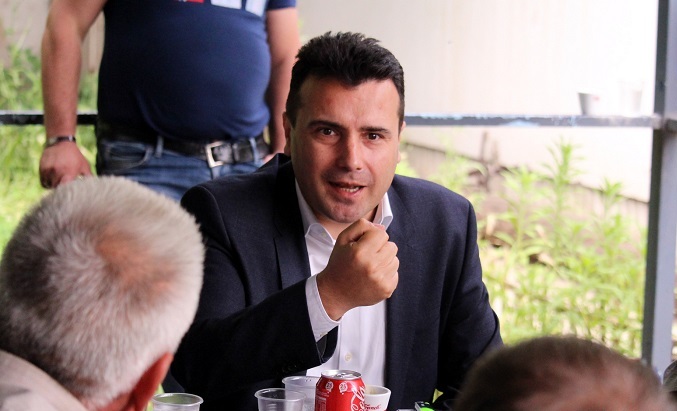 Skopje, 1 June 2016/Independent Balkan News Agency
Leader of SDSM (Macedonian Social Democratic Union), Zoran Zaev has called for the political crisis in the country to end and for early parliamentary elections to be held.
Zaev spoke today (01.06) from Skopje on the situation of the country considering it as worrying.
He said that the political crisis must end, adding that the amnesty granted by President George Ivanov for 56 officials must be completely abolished, because there are still 34 figures which have been pardoned through a presidential decree.
"The political crisis must end as soon as possible, giving way to free and fair elections", said Mr. Zaev in a meeting with producers of agricultural products and merchants in Skopje.
Taking to them, Zaev said that the deep crisis in which Nikola Gruevski has put the country, must end as soon as possible through free elections.
"We see that Gruevski fears free elections. He still hopes on saving his skin. But there will be no way out for criminals", Zaev said.
"The state must be driven by the solution of the problems concerning citizens", he appealed.
According to him, democratic changes in the country will take place by holding free and fair elections. Meanwhile, the changes will be followed "a better and safer future for all the citizens".  /balkaneu.com/