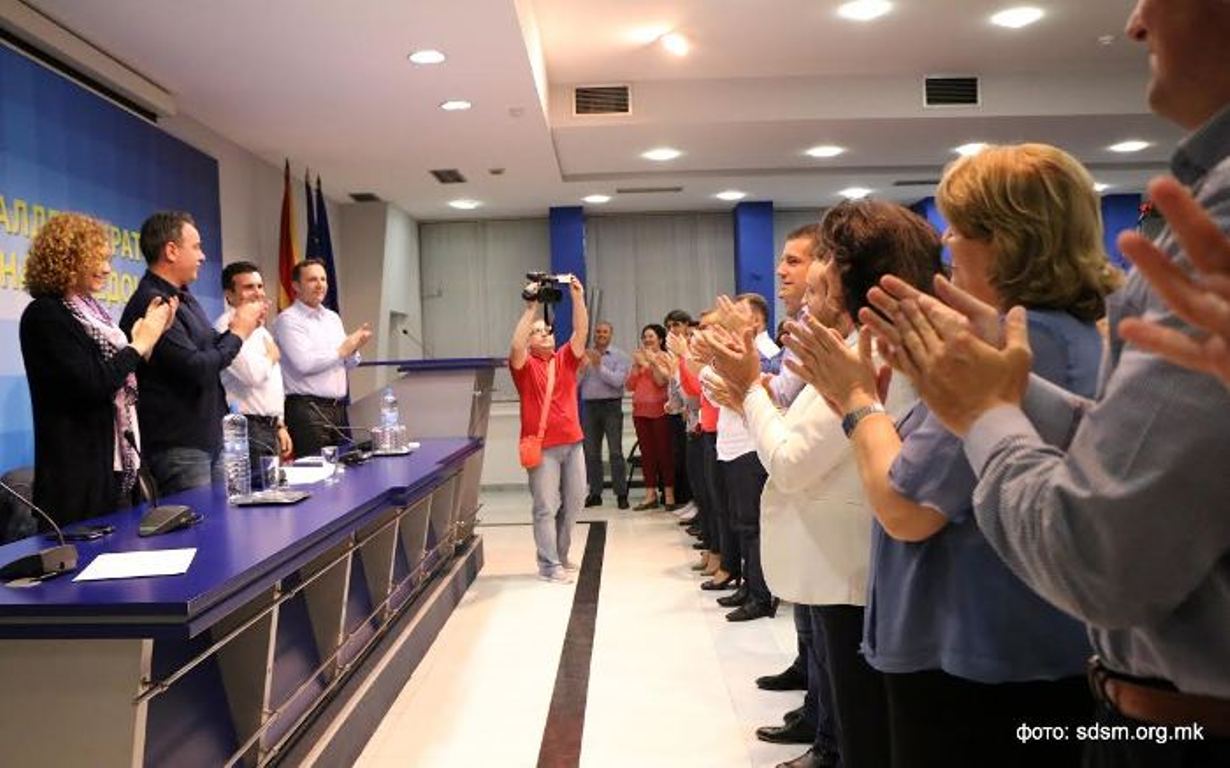 Macedonian Social Democratic Union (SDSM) has called today on the president of the country, George Ivanov to hand over the mandate for the formation of the government.
This party says that power will be transferred, although it is being prevented by the departing power.
"We will present the program of the reformatory government before the head of the state, George Ivanov, who will soon receive a letter by the Speaker of Parliament. Democratic processes in the country must move forward although the party in power is trying to prevent this. The reforms of the new government will start and people will soon feel the changes", says SDSM after the meeting held following the incidents taken place on 27 April in Parliament.
In his recent declarations, the leader of this party, Zoran Zaev said that the new government program will not allow bi-nationality and that everything will comply with the Constitution. /balkaneu.com/