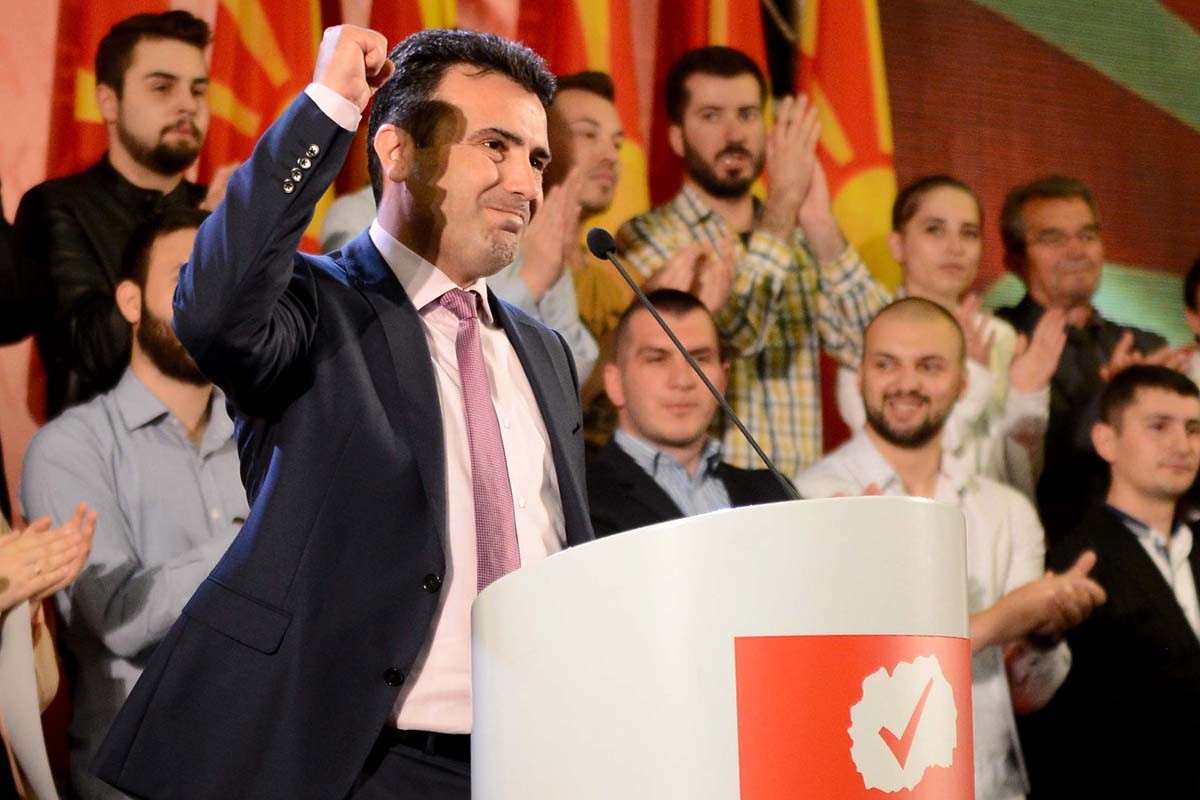 Macedonian Social Democratic Union (SDSM) and Democratic Union for Integration (BDI) have celebrated their victory in the local government elections, saying that the elections were democratic.
VMRO-DPMNE said that it doesn't recognize the result of these elections, requesting snap parliamentary elections.
Meanwhile, Alliance for Albanians and BESA Movement didn't recognize the result either. Following yesterday's second round of elections, SDSM won in 57 communes, BDI won in 11 communes, VMRO-DPMNE won in 5 communes, Alliance for Albanians won in three communes, Turkish Party won in two communes, Besa Movement won in one commune and three other communes were won by independent candidates.
VMRO-DPMNE and Albanian opposition parties do not recognize the result
The leader of VMRO-DPMNE, Nikola Gruevski has declared that he doesn't recognize the election result due to the numerous irregularities taken place with the assistance of the state structures.
"We don't recognize the elections. We demand the seven conditions to be fulfilled in order for the country to then head to snap elections, which would have to be organized by a technocrat government", Gruevski said.
Meanwhile, the chairman of the Alliance for Albanians, Ziadin Sela and the leader of BESA Movement, Bilall Kasami have also requested snap elections. They said they do not recognize yesterday's elections, as SDSM and BDI have rigged them.
Zaev and Ahmeti celebrated their victory
The leader of SDSM, Zoran Zaev declared yesterday that the elections were democratic. Zaev rejected any claims made by Gruevski for snap elections.
"I am confident that VMRO-DPMNE will gather its strength and recognize the election result. I would like to send an appeal to VMRO-DPMNE's leadership to put state interests above anything else", Zaev said.
Meanwhile, the leader of BDI, Ali Ahmeti declared last night that the party that he has been chairing for the past 20 years, has won every election in the country.
"The government showed that it is perfectly able to hold democratic elections", Ahmeti said, congratulating the opposition of winning in several communes. /balkaneu.com/