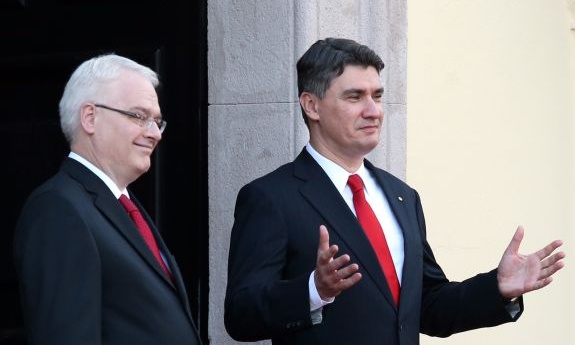 Zagreb, January 22, 2015/ Independent Balkan News Agency
By Marija Avramovic
The main topic at this year's first meeting of the Presidency of the Social Democratic Party (SDP) was the loss of the presidential election, but were also discussed the reasons for the defeat of Ivo Josipovic and the preparations for the upcoming parliamentary election.
Although SDP is divided into two factions, on Wednesday afternoon, members of the ruling party's Presidency decided to put infighting on hold until the election and they agreed that Ivo Josipovic's election headquarters is to blame for his defeat.
Davor Bernardic, one of the inter-party opponents to the party president Zoran Milanovic, believes that SDP came out of the presidential campaign more cohered and more ready for the parliamentary elections.
Party Vice President Zlatko Komadina said that they also discussed changes in the election law and that all members of the SDP Presidency, in accordance with the introduction of preferential voting.
Komadina stressed that presidential elections were over, that the party must make a turn towards developing a strategy for the parliamentary elections and a formula for victory, which according to him, is an enlargement of the ruling Kukuriku coalition.
"The coalition should include smaller parties which do not exceed the electoral threshold. We will not go into coalition with ORaH and Human wall, for it is quite clear that these two parties will surpass the electoral threshold by themselves", Komadina explained.
As potential partners to SDP he sees Croatian Labourists and the Reformists of Radomir Cacic.
Regarding the Istrian Democratic Assembly (IDS), it is still not sure whether it will remain in the Kukuriku coalition and this should be decided at the election party congress in February.
There is no doubt that the survival of the coalition will be the main topic at the meeting of the leaders of all parties in Kukuriku coalition, which is scheduled for this week.