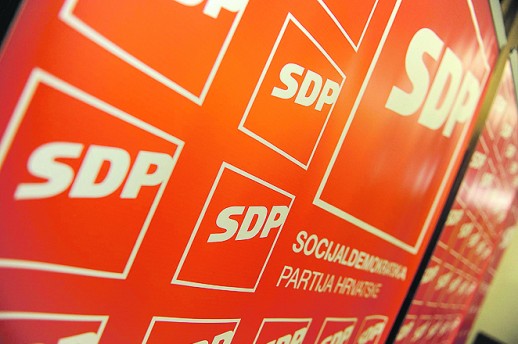 By Marija Avramovic – Zagreb
The presidency of the Social Democratic Party (SDP) decided last night to address the Parliament for changes to the Electoral Act so that in the next Parliamentary elections preferential voting could be applied in place to the model which applies to the European Parliament elections.
"We'll go in the direction of preferential voting and the position of the SDP is already known. We want to enable citizens to participate more in the selection of representatives", Minister of Business and Trade Gordan Maras said.
Memebers of SDP from Rijeka Zlatko Komadina and Zeljko Jovanovic also support referential voting,  saying that it was important for citizens to use their right to vote and go to the polls.
Speaking of the amendments to the Law on Local and Regional Government, which should increase the powers of cities and reduce counties' influence, Komadina assessed that nothing should be changed "until a comprehensive reform was made; one that will take its own course, its professional, its political consensus and the application of some sort of regular deadlines, some regular elections".
By all accounts, in the upcoming elections Croatian citizens will have representatives elected by preferential voting.
When asked about the issue of forgoing the monetisation of highways, members of the Presidency mainly answered that it went further.
Yesterday Prime Minister Zoran Milanovic answered questions from citizens on Twitter and has not missed an opportunity to remind that "the citizens for another 25 years would be repaying debts of a total of EUR 8 billion to foreign banks, unless Croatia entered into the process of monetization of the highways.
The key argument of SDP members in favor of the monetisation is to avoid "sharks" at the expense of all citizens and providing additional income to pension funds, which would allow for an increase in the capital of these funds.
The party's elite unquestioningly adopted all the proposals of the party President, during the public debate the was held in the last few days, and the only one who expressed reservations on the monetisation, seeking additional financial calculations, was the vice president Komadina.