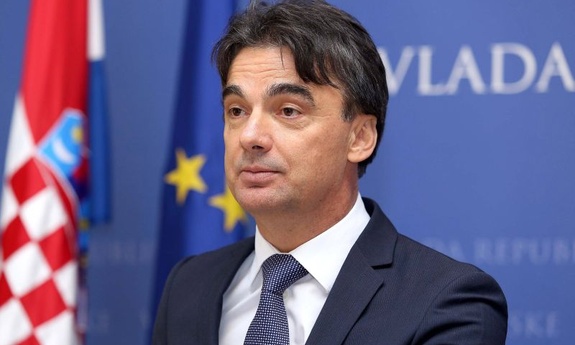 Branko Grcic, a member of Parliament from the strongest opposition Social Democratic Party (SDP), said on Thursday that if Hungary's energy company MOL decided to sell its stake in Croatia's INA, the government should carry out a serious analysis and offer possible solutions for a buyout on condition that such an enterprise proved to be economically viable.
"In other words, this should not be done unconditionally but only if the economic viability of such an enterprise is proved," Grcic said in Parliament, adding that an SDP delegation visited the Sisak refinery on Wednesday and that all should be done to prevent any decisions by the management and supervisory boards that might go against INA's interest.
"INA has been facing serious problems since MOL became its partner," he noted. "INA is going in a bad direction. In the last four years alone, its sales revenue has fallen from HRK 30 billion to 19 billion, the number of workers from 14,000 to 11,000, and refinery production has dropped from 5 million to 3.5 million tonnes," Grcic said.
MP Tomislav Panenic of the ruling Bridge party noted that it was his party that had raised the issue of INA. "MOL is promoting its financial results and portraying itself as the best manager, while the Croatian government, which is a co-owner, is seen as a poor manager. There's a parallel system of governance in INA. … And then someone dares pay articles in the press that glorify MOL's successes," he said.
Panenic said that MOL had not delivered on any of its promises since 2003. "The ultimatum which the government received from the European Commission was signed by a Hungarian bureaucrat who clearly represents Hungarian interests there," he concluded.
Last week, the European Commission requested Croatia to amend the 2002 law on the privatisation of INA on the grounds that it violates the free movement of capital and the freedom of establishment.
The request was sent in the form of a reasoned opinion, a second step in EU infringement proceedings. If Croatia fails to bring the INA law into line with EU law within two months, the Commission may refer it to the EU's Court of Justice./IBNA
Source: eblnews.com