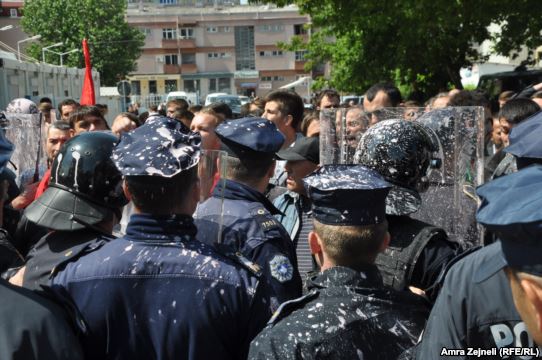 Pristina, June 27, 2013
Activists of the Self Determination Movement have blocked the entries of the Parliament of Kosovo and of the Government of Kosovo in order not to allow MPs to enter them and in order not to ratify the Brussels agreement.
According to information issued by Self Determination, 36 people have been arrested while police said that three officers have been wounded.  Meanwhile, there are also several wounded activists.
Amongst the arrested are figures of Self Determination, such as its vice chairwoman, Aida Derguti and the organizational secretary, Dardan Molliqaj.
While the protest continues in front of parliament, the plenary session continues after the Special Unit enabled the entry of MPs in parliament. /ibna/