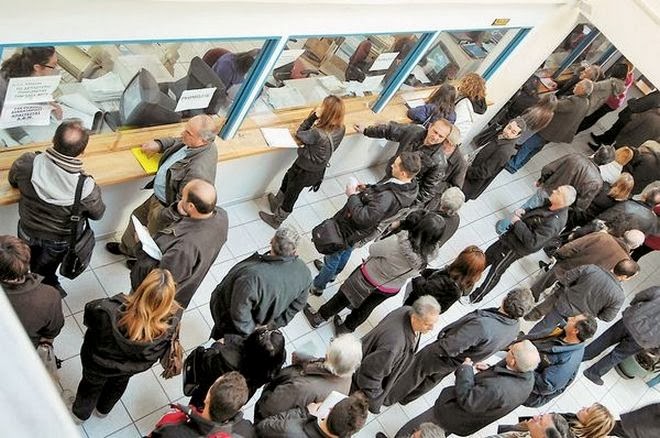 Athens, January 12, 2016/Independent Balkan News Agency
By Spiros Sideris
Unanimously, "with strong, unconditional and unequivocal manner", was rejected by the scientific institutions of the country the draft law of the government for the social insurance in the form that it was published.
At a joint meeting of their representatives on Monday at the offices of DPS (attended the plenary of the Lawyers' Associations of Greece, the Technical Chamber of Greece, the Panhellenic Medical Association, the Panhellenic Pharmaceutical Association, the Greek Dental Association, the Coordinating Committee of the Notarial Associations of Greece, the Association of Bailiffs, the Panhellenic Veterinary Association, the Panhellenic Association of Physiotherapists), it was agreed that the possible implementation of the measures included in this draft essentially constitutes a confiscation of the income of scientists and freelancers, taking into consideration their other tax obligations (VAT taxation from the first euro, business tax, solidarity levy, etc. ).
"The tax raid attempted by this draft law leads to the massive forced exit from the profession of a large number of the working population of freelancers-scientists, putting in danger the already fragile collectability of pension funds and contributes directly to strengthening the 'gray' zones of economy", argue the scientific bodies.
They speak of a "borderline situation for the vast majority of active freelancers scientists, who are unable to meet their insurance and tax obligations. The government's proposals reinforce this weakness and destroy the productive fabric of the country, a key part of which are the scientists-freelancers".
The country's scientific associations are asking the Government to withdraw the disputed provisions and to start a meaningful social dialogue from scratch.
They call and all scientists-professionals to participate in the common march to the Ministry of Labour and Social Insurance and the House, on Thursday, January 14 at 12 noon, starting from the offices of the DPS.
On Friday, in a new meeting, at 11 am at the offices of the TEE, the associations will review their position based on the new developments.