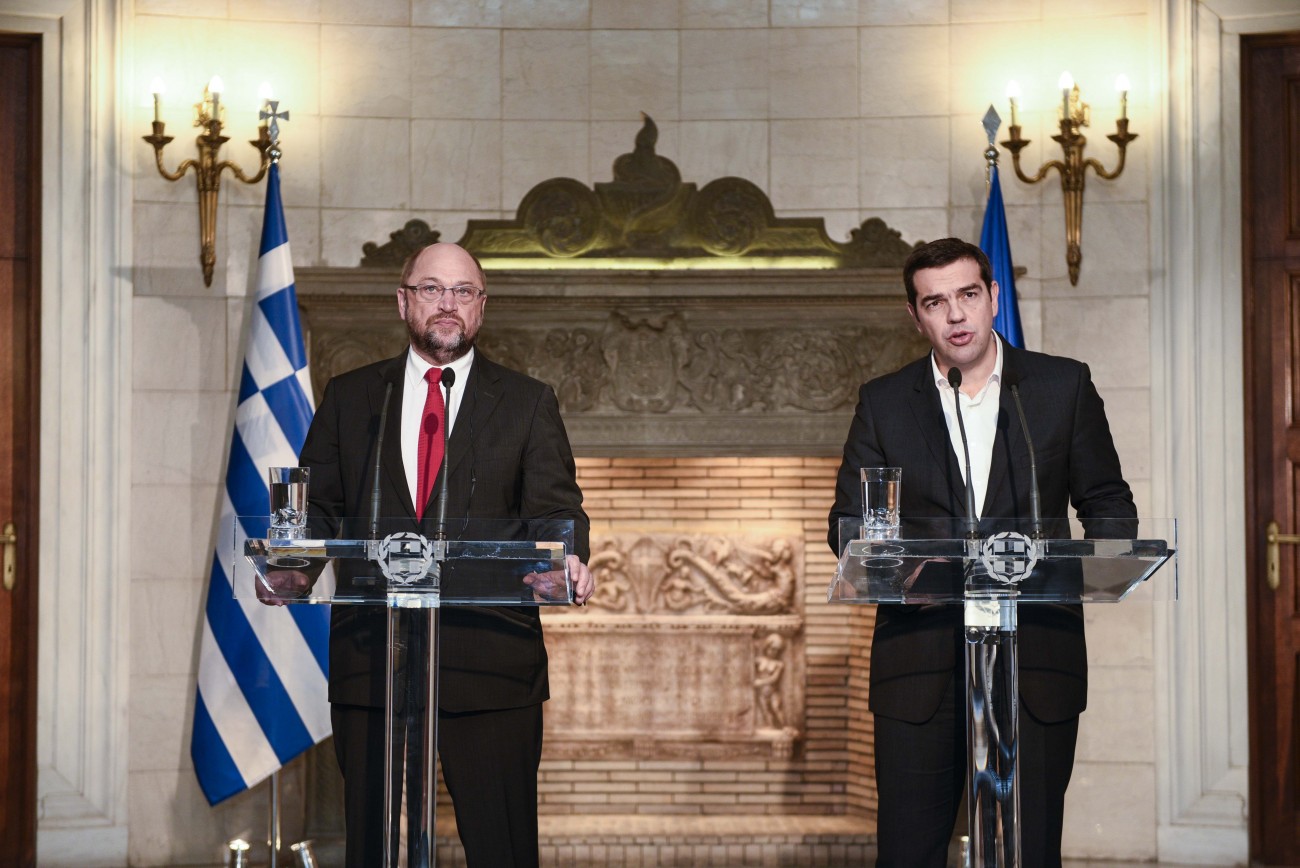 Athens, November 5, 2015/ Independent Balkan News Agency
By Zacharias Petrou
European Parliament President Martin Schulz is set to visit the island of Lesvos along with Greek Prime Minister Alexis Tsipras on Thursday.
The two men will have the opportunity to witness first hand the refugee crisis on the island where thousands of people fleeing from war remain stranded due to a dock workers' strike keeping ships from sailing.
On Wednesday the European Parliament President visited refugee camps where was informed of the overcrowding and lack of resources and was even greeted with anti-EU protestors.
"I believe that it is relatively easy to understand that this is not just a Greek problem. It is a common European problem and we can only solve it by working all together," Schulz said.
Greece on Wednesday carried out the first relocation of asylum seekers from its territory to Luxembourg.
During a joint press conference with Schulz, Alexis Tsipras said that Greece would create, either by the end of the year or by January at the latest, space for 20,000 refugees to be accomodated properly until they are relocated.
Tsipras also called on the EU to provide greater assistance to Athens. "We have only received 5.9 million euros in European funds since the crisis began," he said.
Reports emerged in Athens on Wednesday of the Greek government's intention to link the refugee issue with a political solution to the ongoing disagreement with its creditors about the level of protection offered to highly indebted homeowners. Tsipras and Schulz discussed the issue on Wednesday.
"Imagine how much we spend on a daily basis to keep the coast guard, army, police and municipal staff on 24-hour alert, to transport, provide first aid and feed these people," added Tsipras in his statement.
"But we cannot put a price… on humanity, on a warm embrace for children drowning in the sea."
Another five deaths, including two children, were reported on Wednesday adding to an already heavy toll of deaths in the Aegean this year.