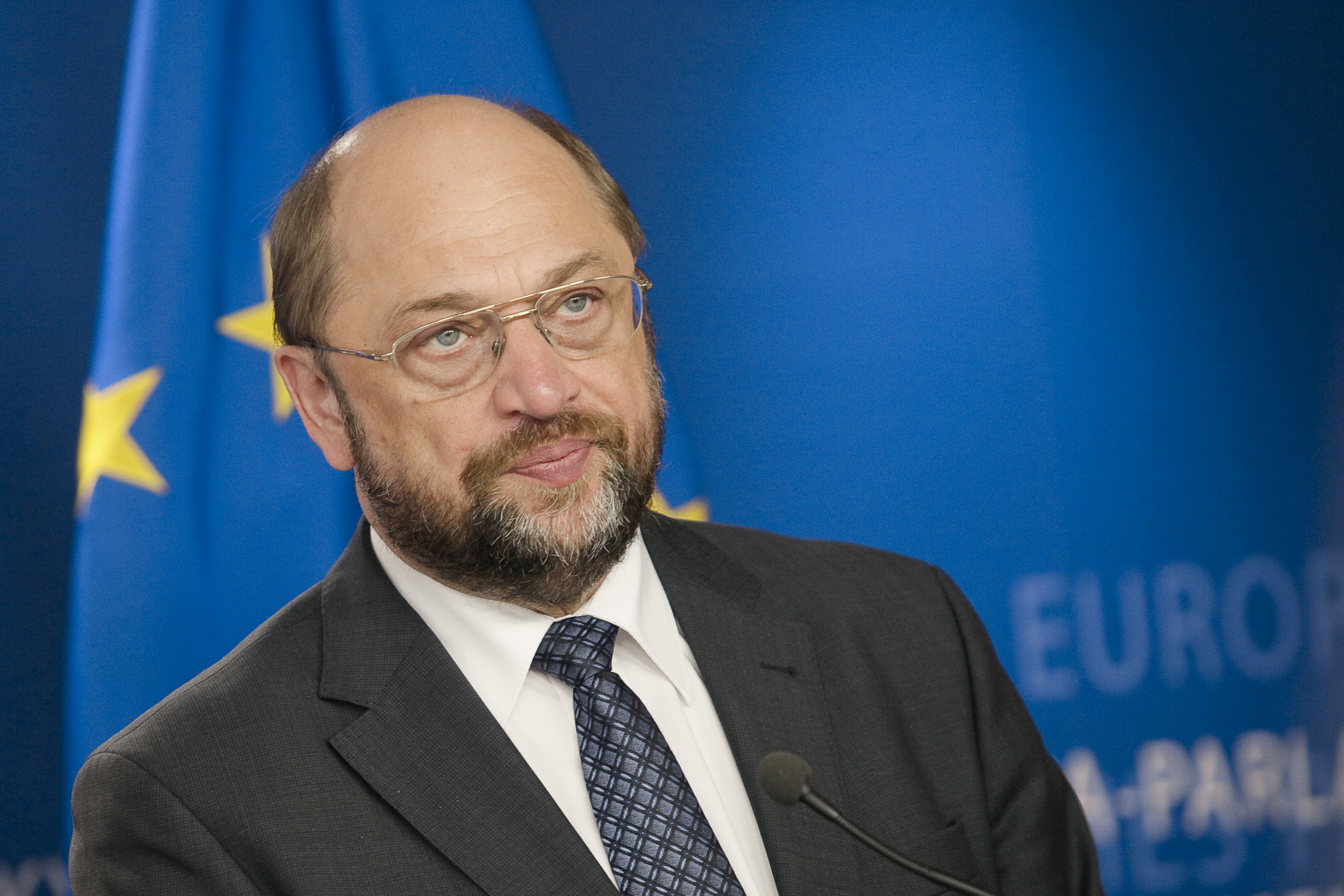 Belgrade, July 15, 2014/ Independent Balkan News Agency
By Milos Mitrovic
Serbia and the Serbs have a key role in the region; the first chapters in accession negotiations of Serbia and European Union could be opened by the end of the year, European Parliament President Martin Schulz said in Serbian National Assembly today.
Schulz praised Serbia for what it did to promote the stability in the Western Balkans.
In his words, different approaches and "conflict of interests" among neighbours are "part of life". At the same time, the EP head has commended the intensification of the dialogue between Belgrade and Pristina, expressing his hope that it would lead to progress.
"The readiness of your country to make compromises, regarding difficult issues, has certainly not gone unnoticed in Brussels", Schulz said.  He underlined that improving the relations of Serbia and Albania was good news for the entire region and Europe.
European Parliament has always supported European perspective for the Western Balkans, Schulz stressed, adding that the first chapters in accession talks between Serbia and EU could be opened by the end of the year. The hard work for everyone will start exactly in that moment, he said.
The EP head also tackled foreign policy. In times when the world is faced with the "special challenge, with retched brutality of the Islamic State and conflicts in Ukraine", EU and Serbia would have to push their policies at the same direction, Martin Schulz emphasized.
He went on to praise the Serbian Prime Minister's attendance at the Srebrenica commemoration last week. But Schulz also said he was personally "deeply insulted" because of the "furious mob" that expelled Aleksandar Vucic from the memorial gathering.
He underlined that killing of 8,000 boys and men in the centre of Europe was the worst crime in the continent after the World War Two. But Schulz did not insist on labelling the massacre as a "genocide".
He also recalled that Nazi Germany killed about 20,000 civilians during the bombing of Belgrade, stressing that Germany has caused great misery to the Europe's nations.
But the Allies have not humiliated Germany after the war. They have helped it to come back to the democratic community, Schulz went on.
The EP head has also met the representatives of opposition and NGOs. In his words, the level of media freedom in Serbia is a matter of concern, while authorities should make efforts to remove the need for protecting the Serbian ombudsman.
Earlier this year the Serbian government entered into open conflict with Ombudsman Sasa Jankovic after he revealed some of his findings.