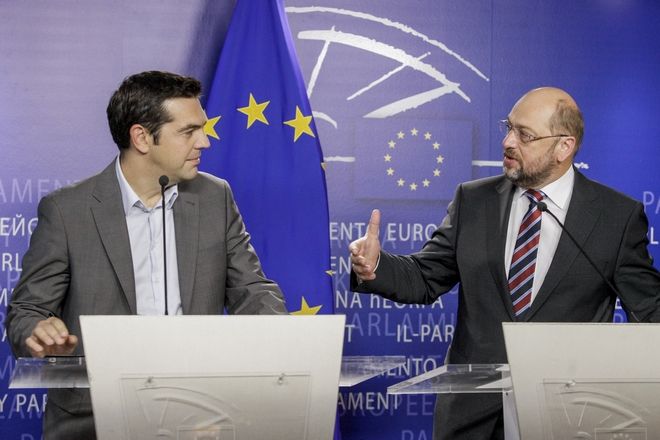 Athens, April 6, 2015/ Independent Balkan News Agency
By Spiros Sideris
European Council President Martin Schulz "advise" Alexis Tsipras not to disappoint the European partners of Greece, in view of the visit of the Greek Prime Minister to Moscow on April 8.
Speaking to Hannoverische Allegmeine Zeitung, Schultz stressed that Alexis Tsipras had begun to restore the climate of confidence by sending the list of reforms and the visit to Berlin.
"But it will not be acceptable if Alexis Tsipras, in exchange for help from Moscow jeopardizes the EU's united stance against Russia", he added
In a similar wavelength moved and the statements of the head of the European Affairs Committee of the Bundestag Gunther Krichbaum, who in the same newspaper noted that "if the Greek government believes it will find salvation in Moscow then they are betting on the wrong horse".
He added that the way Moscow treats European values ​​such as peace, freedom, democracy, already showed in relation to its own opposition and the crisis in Ukraine. "Whoever wants European help should set his compass to point to Brussels, not Moscow".
On his part, the vice-Chancellor and Economy Minister Gabriel Zig Kampar, in an interview with the newspaper Rheinische Post Düsseldorf said that "I cannot imagine that Athens will turn its back to Europe to fall in the open arms of Russia".
He also referred to the issue of combating tax evasion in Greece, proposing the freeze on deposits of rich Greek throughout the EU if they owe taxes to the Greek State.