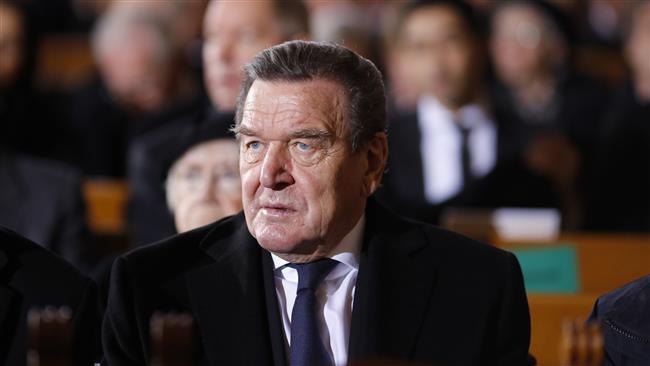 Belgrade, April 21, 2016/Independent Balkan News Agency
By Milos Mitrovic
Former German Chancellor Gerhard Schroeder arrived in Serbia today in a visit which looks like support to Prime Minister Aleksandar Vucic and his Serbian Progressive Party (SNS) in general elections on Sunday. According to Serbian media, Schroeder, who was also the leader of German Social-democratic Party (SPD) would attend the convention of conservative SNS.
In previous years Vucic regarded Schroeder's reform in Germany as a model that may be applied in Serbia. Vucic was stressing that former Chancellor's moves has improved German economy which has been stagnating in 1990s. Due to Schroeder's efforts it came back to the top of Europe's economies.
Schroeder also hailed Vucic's reforms several times and helped him to establish good relations with Germany since he became Serbian premier in 2014.
Earlier today, AP and AFP news agencies reported on Vucic's efforts to gain another term in April 24 voting. "Vucic called early elections emphasizing that he wants a clear mandate to led the country to the European Union, while critics say he intends to consolidate his power until he enjoys high popular support", AP stated. AFP recalled that Vucic has been ultra-nationalist during the authoritarian rule of Slobodan Milosevic, which aide he was. In 2000s Vucic "transformed" himself.
(Photo: www.presstv.ir)