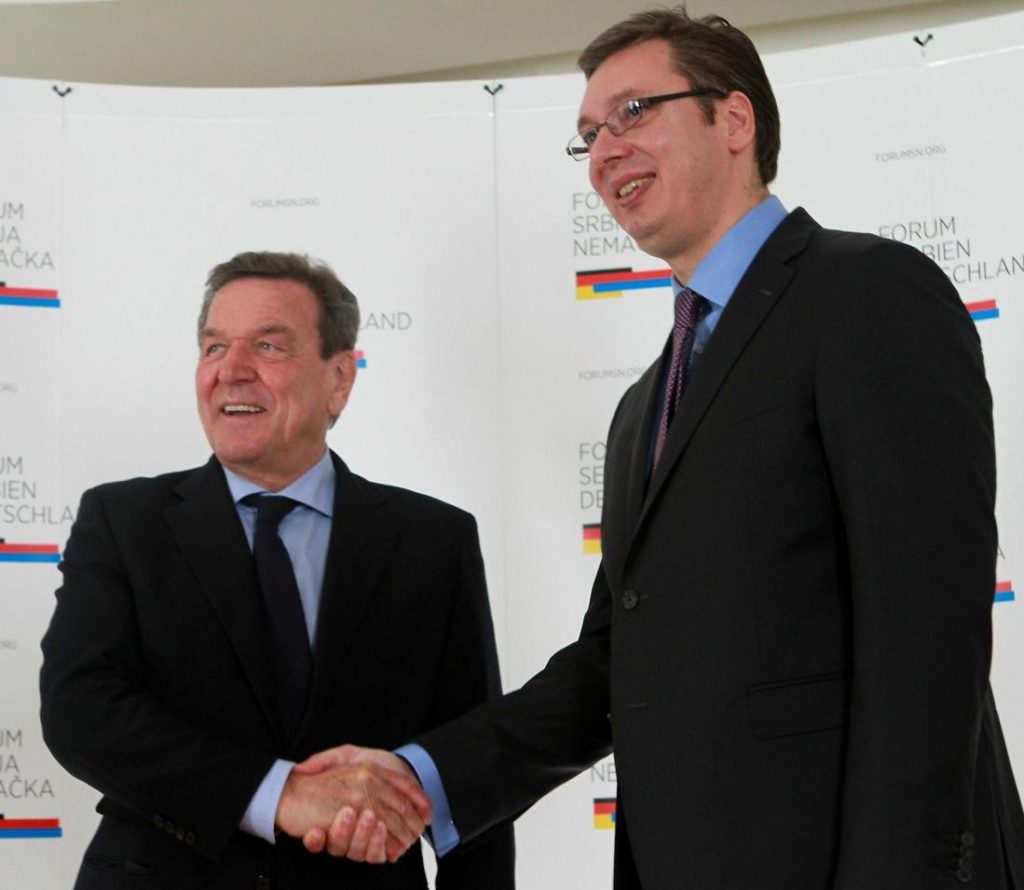 Gerhard Schroeder, former German chancellor, spoke today at the Aleksandar Vucic's election convention in a highly symbolic moment; namely, Serbia commemorates today the 18 anniversary of the 1999 NATO bombardment. Germany took part in bombardment and Schroeder was its chancellor at the time, while Vucic was information minister and member of far right Serbian Radical Party.
"Serbia is faced with decisive elections. This is about continuing country's path towards the European Union, reconciliation with the neighboring states and about the reforms. The grounds for the membership in the EU, but also for the country's prosperity is being created", Schroeder said in Belgrade.
He claimed that Vucic has improved Serbia's reputation abroad. Alfred Gusenbauer, former Austrian chancellor, also supported Vucic at the convention.
Earlier today Vucic spoke at the state ceremony to mark the anniversary of the start of the NATO bombing campaign. The ceremony was organized in Grdelica Gorge, at the site of the April 1999 bombing of a passenger train, hit by NATO missiles as it was traveling across a bridge, B92 reported. In the attack, 14 persons were killed.
Serbia is today "free, and becoming ever stronger and bigger – and will never again suffer the way it did in 1999", Vucic said. This country will also not seek to become a part of an alliance that was killing our children, nor of any other alliance, he said, describing the war 18 years ago as "a most brutal aggression"./IBNA