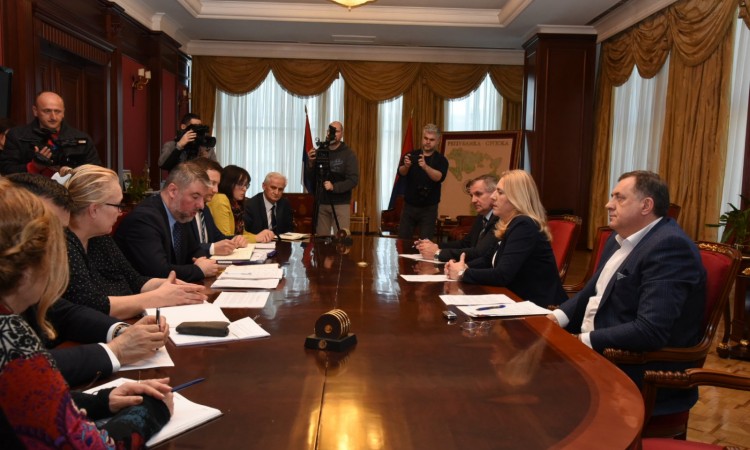 Due to the situation with coronavirus in Bosnia and Herzegovina, Republika Srpska authorities decided today to take very serious measures to stop the virus from spreading.
The Republic of Srpska Prime Minister Radovan Višković said after a meeting of officials regarding the epidemiological situation in RS that schools would remain closed in RS for 21 days.
"We have made five conclusions for preventive reasons to protect our citizens", said Višković, adding that this also applies to higher education institutions and private colleges.
Višković added that the recommendation is not to close kindergartens at the moment, but to strengthen controls.
"All public gatherings until March 30 are forbidden. We will also contact the Council of Ministers and the Border Service to tighten controls on entry from countries affected by the coronavirus disease, and especially from Italy, China and South Korea", Višković says.
He stated that healthcare institutions in RS are committed to drawing up a contingency plan.
"Tonight at 7:00 pm we will have a meeting with the directors of all hospitals in Srpska", Višković added.
He emphasized that the situation in RS is not dramatic and that everything that the institutions take is focused on prevention.
The Ministry of Health of the Sarajevo Canton, Bosnia and Herzegovina capital, has issued an order to cancel public gatherings with more than 250 participants, as well as classes for health care oriented high schools and university students, as a preventive measure.
All teachers and students in public and private primary and secondary schools with symptoms of respiratory illness were instructed not to attend schools, and the same measure applies to educators and children in public and private kindergartens.
Hospitals in Sarajevo Canton were ordered to ban visits to hospitals, as well as in social care facilities for children, young people and the elderly. Health care institutions were ordered to perform only the necessary specialist consultative examinations, according to the specialist and family medical teams.
Meanwhile, the first case of a coronavirus-infected patient in the Federation of Bosnia and Herzegovina entity (FBiH), and the fifth in Bosnia and Herzegovina, was confirmed on Monday at the Clinical Centre of the University of Sarajevo (KCUS).
More precisely, it is a patient from the city of Zenica, a citizen of Bosnia and Herzegovina, who resided in Lombardy, a region of Italy, where the situation is alarming.
The first cases of coronavirus patients in BiH were reported in Banja Luka, involving a man and his minor son. The third case involved a man from Čelinac, who arrived by car from Italy along with a man from Banja Luka who was first found to be coronavirus positive.
The fourth case is a girl from Čelinac./ibna