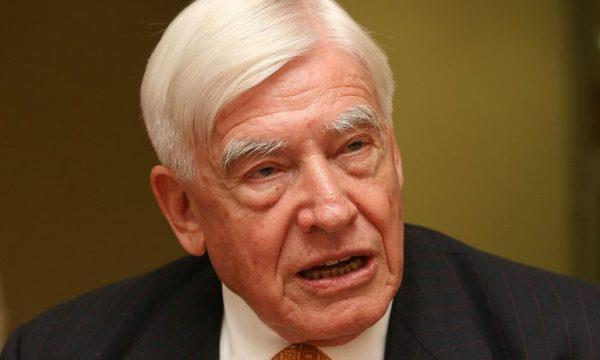 Former EU high representative for Bosnia and Herzegovina, Christian Schwarz-Schilling considers as a shock to the European Union, which is focused on internal problems, the decision of the US Secretary of State, Mike Pompeo, to appoint Matthew Palmer as the Special Representative for the Western Balkans.
Chilling says the US decision to appoint a special envoy should motivate the Western Balkan region to find a solution to all their problems, Gazeta Express reports. According to him the European Union needs to be more proactive in solving problems and integrating Western Balkan countries into the European Union, adding that the US initiative in 90s pushed the region towards a right direction.
"Experience shows that only solutions agreed between the US and EU were successful and sustainable," Schilling told DW. Former EU high representative to Bosnia and Herzegovina says that there are people who dislike the US initiative, adding however that Washington does not want to leave the Western Balkan region fall under Russian influence. According to Schilling, Trump wants to mark another victory ahead of the US presidential election in 2020.
Talking on the idea on exchange of territories and correction of borders based on ethnic lines, Schilling says that he warned of such danger earlier, adding that Palmer brought the message in Balkans that the US does not want mono-ethnic states. Schwarz-Schilling stated that the European Union should appoint a special envoy to deal with Pristina-Belgrade dialogue and on Western Balkan issues.
The German diplomat at the end says that maybe time has come for Serbs in Kosovo to speak their voice and not expect orders from Belgrade, who always speak on behalf of Serbs in Kosovo./ibna