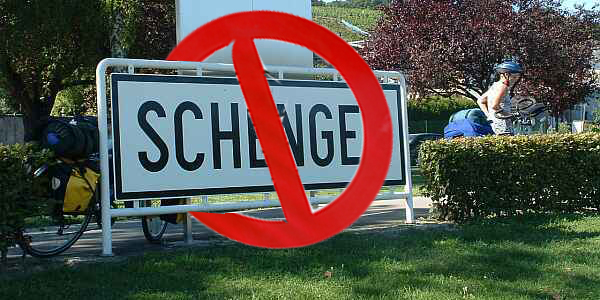 Bucharest, January 5, 2015/ Independent Balkan News Agency
By Daniel Stroe
Romania will not join the Schengen zone in 2015 despite the election of Klaus Iohannis as the country's president in November, a German high ranking lawmaker warned amid renewed discussions about a possible new timetable for accession to the borderless space.
Wolfgang Bosbach, head of the home affairs committee of the German Parliament's lower house – Bundestag – said that Iohannis's electoral victory, which signaled change in Romania, doesn't necessarily translates into a fundamental change of the country's internal political situation, he told Markische Allgemeine Zeitung.
"Iohannis's election has undoubtedly sparked great expectations and hopes. But these alone will not fundamentally change Romania's political situation", Bosbach, a member of the CDU, German chancellor Angela Merkel's party, was quoted as saying.
"Doubts concerning Romania's accession to the Schengen Space are persistent. Romania will not attain this objective in 2015", the German lawmaker pointed out.
His words come shortly after Romania's newly installed President, German ethnic Klaus Iohannis, has voiced hopes the country will join Schengen this year. He said he would deploy all the necessary efforts to make accession possible in 2015. "If this matter is solved I will be very glad", he had told the same German publication.
But Germany has made it very clear that any decision on Romania's and Bulgaria's accession to Schengen will be made after the European Commission's report on justice progress (CVM) of the two countries, under close scrutiny since 2007 when they joined EU, have made over the past year. Speaking in a press conference in Berlin with the new Bulgarian PM Boiko Borisov, Merkel said "I have always said Bulgaria has made tremendous progress, but if a decision will be made in March, the German Government will decide in February based on the CVM report which we will receive from the European Commission".
Referring to Romania's internal political situation, Bosbach referred to the political turmoil in the summer of 2012 when current PM Victor Ponta sought to oust then President Traian Basescu, his main political rival, by encroaching upon fundamental democratic principles. The EU and the USA took a very firm stand then, but the political crisis, the worst in post-communist Romania, cost Bucharest a looming perspective to join Schengen. A new anti-corruption drive which saw former and current high ranking officials either sent behind the bars or indicted is likely to impress the West, but more needs to be done, such as scrapping MPs of the prerogative to have the final say on whether a fellow lawmaker should be scrapped of immunity if wanted by the anti-corruption prosecutors.