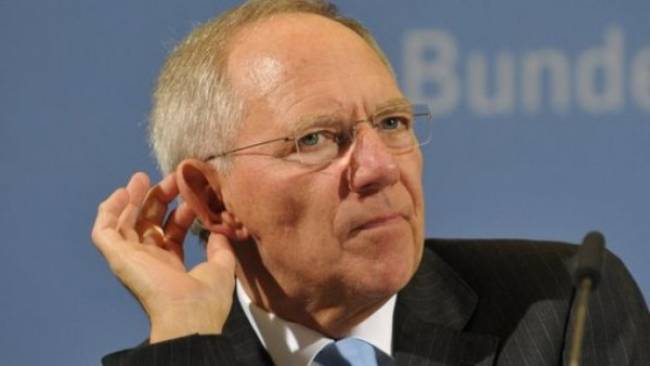 Athens, June 5, 2015/ Independent Balkan News Agency
By Spiros Sideris
The German Finance Minister Wolfgang Schaeuble, from Stuttgart where he attend the General Synod of the German Evangelical Church, said he is against a "haircut" of the greek debt.
In the case of poorer countries, such as Nepal, an impairment of their debt could have been possible, explained the German Minister.
But in the European Union, "Greece, thanks to the sense of solidarity of other member countries, pays much lower interest rates than, for example, Germany", he said.
Lagarde: The joint proposal of institutions shows flexibility
As constructive described the head of the IMF Christine Lagarde the talks the Greek Prime Minister Alexis Tsipras had on Wednesday night with senior EU officials in Brussels, noting that time was given to continue the negotiations.
"Certainly (the meeting)" opened a window of time "during which we can hear in detail the positions of the Greek side" on the joint proposal submitted by the institutions, Lagarde said, adding that the proposal of institutions shows flexibility and It takes into account the political and social situation.
As he mentioned, there is flexibility in terms of the labour market issues, the pace of fiscal consolidation and its timing.
She added that she is eager to hear the placement of Athens on the joint proposal.
At the same time, she appeared confident that Greece will pay tomorrow's installment to the IMF.
According to the latest information, everything shows that the government has secured Friday's first tranche for June, totaling EUR 308 million, and there is no issue of non-payment.