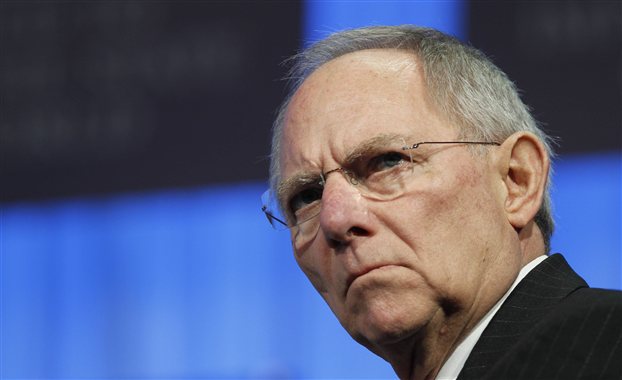 Athens, September 29, 2016/Independent Balkan News Agency
By Spiros Sideris
German Finance Minister Wolfgang Schaeuble, speaking Wednesday to the Committee for Economic Affairs of the Bundestag, the federal lower house of the country, argued that the problem in Greece is not the interest rates and repayment of debt and emphasized that the International Monetary Fund ( IMF) should continue to play a role in the Greek program and anticipated that it will indeed continue.
Furthermore, the German FinMin said he agrees with the president of the European Central Bank (ECB) Mario Draghi that in Europe we need more measures to stimulate growth, investment and structural reforms.
Wolfgang Schaeuble has long been critical of the policy of the ECB's low interest rates. Earlier, in the debate in the Bundestag, Draghi had rejected the criticisms of the path chosen by the bank, describing the zero interest rates as necessary, calling Berlin to share the burden to stimulate the European economy by increasing expenditures.
Furthermore, the Schaeuble stated that his country will not abandon the single currency, predicted that the EU will sign a free trade agreement with the US, but probably will not be called TTIP, and declined to make any comment on Deutsche Bank.
The debt at the center of Tsakalotos – Regling meeting
Discussion on the debt and especially on the progress of short-term measures and the process for discussing the medium and long term measures, took place between the head of the European Stability Mechanism ESM (ESM), Kl. Regling, and the Greek Finance Minister, Euclides Tsakalotos.
According to Finance Ministry officials, the meeting – held in Luxembourg – took place in a good atmosphere and Tsakalotos informed Regling that with the passing of the multi-bill is completed the enactment of prerequisites.
The next step for the release of the sub-tranche of EUR 2.8 billion is to be determined at the meetings of Euroworking Group – Thursday – and of the Eurogroup on 10 October that they have implemented all of the required measures, as there are still outstanding issues in terms of actions not requiring legislative initiative.