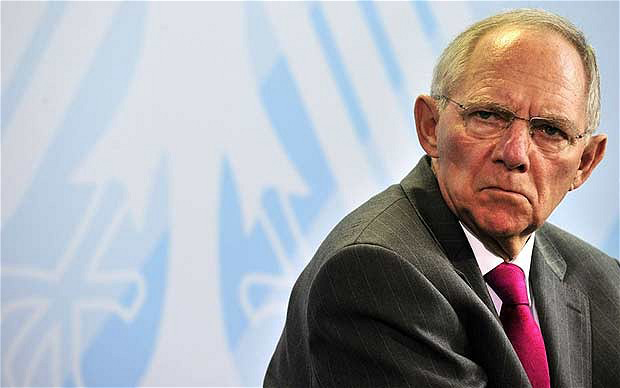 Athens, May 20, 2015/ Independent Balkan News Agency
Negotiations with Greece are progressing very slowly, the German Finance Minister Wolfgang Schaeuble reportedly said on Tuesday.
According to Reuters, which cites two German politicians who took part in the meeting of the parliamentary group of the Christian Democrats, Schaeuble said that talks with Athens have been slow overall and have not yet reached a critical point.
The German Finance Minister reportedly said that the talks are taking place on the fulfillment of the obligations arising from the current assistance program, noting that there is no reason to make open a discussion on a "plan B" nor a third package.
Yet at the same time and according to the same sources, he spoke of some progress in individual matters.
However, according to the agency, a third person who attended the meeting told reporters that Schaeuble also said that "a large part of the Greek population suffers, but the Greek government does not see what it has to do to put an end to its misery".
Among other things, the source said that in the meeting there was a big debate about Greece, during which several MPs expressed concern about the existence of a will to implement reforms.
As Reuters notes in its new publication on Greece, in light to what Schaeuble said, European lenders of Greece warned the Greek government that talks to achieve an agreement must be speeded up, before the country runs out of cash.