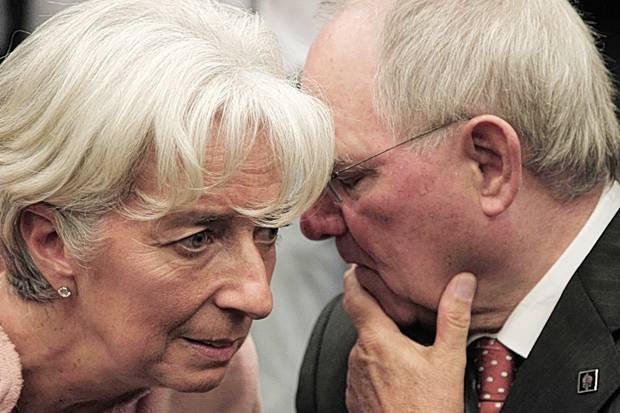 Athens, March 5, 2015/ Independent Balkan News Agency
By Spiros Sideris
German Fin Min Wolfgang Schaeuble, sticking to his hard line, told a German paper the onus was on Athens to fulfill its bailout obligations, before any further aid.
"Before money can flow, Athens has to show that it is meeting the agreed conditions," Schaeuble said in an interview in the Stuttgarter Zeitung on Wednesday. "How long Greece needs to fulfill the terms, depends on Athens."
Athens struck a deal with the euro zone in February to extend its bailout by four months, but it is running out of options to fund itself. It is due to receive the 7.2 billion euros in remaining EU/IMF bailout funds if it successfully completes the programme.
Schaeuble also warned Greece's finance minister Yanis Varoufakis against trying to change the terms of the agreement.
"If the Greek Finance minister declares the Eurogroup's agreement with Greece is unclear, then he is stating that against his better judgement," Schaeuble said.
Lagarde: Success of Greek reforms rests on implementation
The success of Greece's reform plan depends on the framework that is put in place and how the overhaul is implemented, International Monetary Fund (IMF) chief Christine Lagarde said on Wednesday.
"We need to see in practice how it's going to be implemented," Lagarde told MSNBC in an interview.
Key details remain to be seen in efforts to collect taxes on the wealthy, address corruption and make society more equitable as Greece hammers out the reform plan with its partners in the next four months, Lagarde said.
"They've made progress over the years…But now clearly number one, they should not lose the benefit of that progress and, two, they really have to reform the economy in-depth so that it works, so that it's attractive again and so that people want to invest in Greece, so that people want to lend to Greece", Lagarde told MSNBC.
Greece has benefited from bailout funds from the European Union and the IMF as it sought to fend off financial collapse, and EU officials have said it likely will need a third round of aid long-term, although confusion remains over any such rescue. Greece won a four-month extension of its current financial rescue.