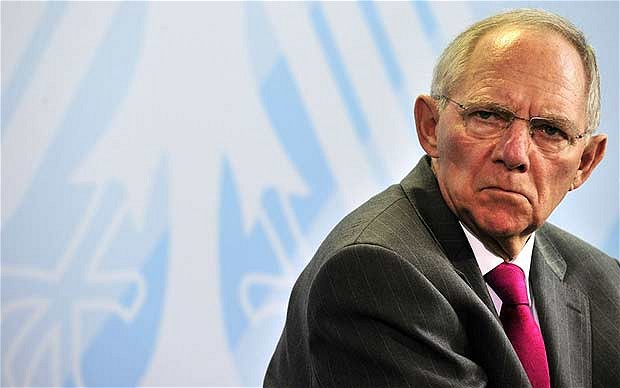 Greece, April 22, 2015/ Independent Balkan News Agency
By Spiros Sideris
German Finance Minister Wolfgang Schaeuble gives a "deadline" to Greece by the end of June.
"The program has been extended twice. The last extension lasts until June 30. A solution must therefore be found by June 30 if Greece wants the money", said the German Finance Minister Wolfgang Schaeuble, speaking to Bloomberg, while he also criticised the new Greek government.
"Until the elections Greece was on the right path to recovery, which surprised many. We should have continued along that path", he said meaningfully.
Asked if Berlin is considering a Greek default within the euro  according to the scenarios published in the German press, Schaeuble replied that we do not have such issues. "There is no reason for speculation. Greece remains in the euro whatever happens", he clarified.
He also reiterated that the developments will be determined by the stance of Athens. "If Greece wants help, we will provide it, as we do so far, but only in the context of what has been agreed. That's why in the end it all depends on Greece", the German FinMin said.
Schaeuble also noted that the major problem in Europe – as in Greece – is not fiscal discipline, but competitiveness.