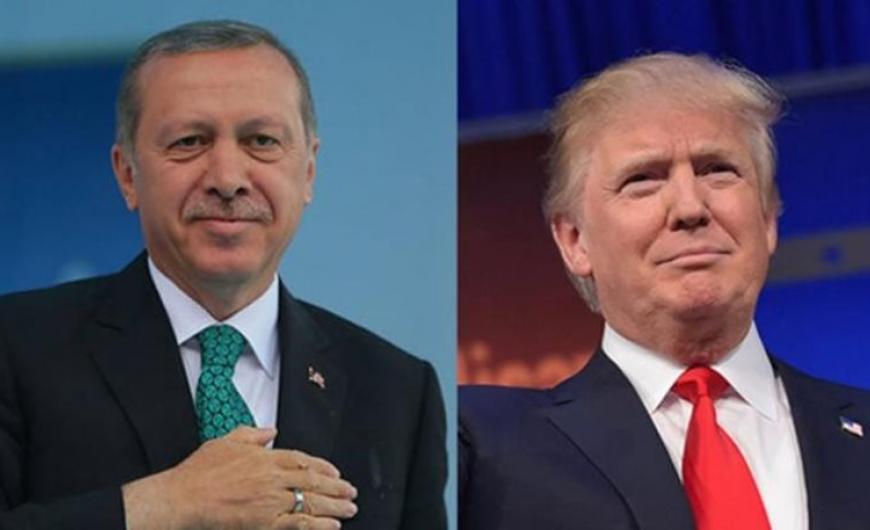 President of Turkey Recep Tayyip Erdogan has high hopes regarding his visit to Washington on May 16 and for the meeting with Donald Trump to be held at the White House.
The US move to send heavy weaponry to the Syrian Kurdish militia forces (HPG) has upset Ankara. On the contrary, satisfaction was caused by the statement by Vladimir Putin, who, although he stressed that Moscow supports the Kurds, has made it clear that Russia will not provide them with weapons.
The Turkish president on his trip to the US spoke to the reporters and clarified that any cooperation with PYD and YPG is not possible. "They are terrorist organizations. Working with them to fight the Islamic state is to reduce the prestige of both the US and NATO. We can achieve our goal together with NATO and countries such as Saudi Arabia, Qatar, Jordan", he pointed out.
Erdogan has stated that the matter must be resolved within the alliance, but "if that does not happen then we have to find a way to move on our own".
On the agenda of both men, besides Syria, is Ankara's request for the extradition of the imam Fethullah Gulen, who, according to Ankara, designed and organized the attempted coup of July 15th. Gullen has been living in the United States since 1999.
At the same time, the Cyprus issue is expected to be discussed, in particular Exxon Mobil's contract with the Republic of Cyprus for the exploitation of the gas deposits, with Turkey reacting strongly to Nicosia's movements. It is possible that the meeting will help to restart efforts to resolve the Cyprus problem.
A big question is how the US president will react to Turkey's plans for the construction of the Akkuyu nuclear power plant with the help of Russia, as well as the possibility of buying the Russian S-400 anti-aircraft missile system./IBNA