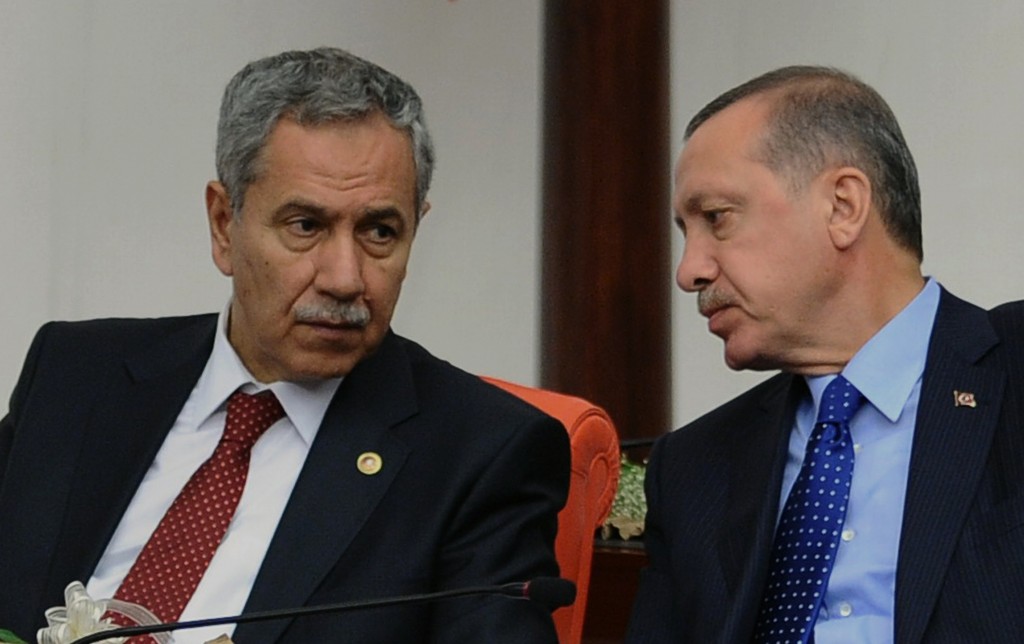 By Manolis Kostidis – Istanbul
Scenarios about future political developments in Turkey are emerging as a result of the rift in the relations of Recep Tayyip Erdogan and vice-President Bulent Arinc after the public accusations made the latter made against the PM.
The two least likely scenarios involve Erdogan apologizing to Arinc or Abdullah Gul intervening to bridge their differences. The likeliest scenarios involve:
Arinc resigning from the ministry but not the Justice & Development Party. Another scenario says Arinc may request that he is not considered in the event of another cabinet reshuffle.
The final scenario says Arinc is likely to remain government vice-President but hand over his duties as government spokesman to the other vice – President of the government, Bekir Bozdag.
The Turkish press reports Erdogan is annoyed by Abdullah Gul approaching Bulent Arinc as both men consider Erdogan to be responsible for the Gezi park events last June and disagree with his "hard line conservative" policies.
Fethullah Gulen forming a new party?
Scenarios have surfaced in Ankara that the Islamic group led by Fethullah Gulen may be establishing a new party. Sources close to the group deny the rumor without ruling out the possibility of a new party being created by people close to the guild.
When Erdogan visited the US a few months ago, Bulent Arinc himself had visited Fethullah Gulen at his home in the States, travelling three hours by road to meet him.
Fethullah Gulen is considered by many to be the "shadow boss" in Turkey as members of the guild control the judiciary and police while many of them are now showing up in the Armed Forces too.
Gulen aims to spread a moderate Turkish-speaking Islam across Asia, Africa and elsewhere with American funds.
In recent months Erdogan's people and Gulen have come to disagree in what is essentially a power struggle.