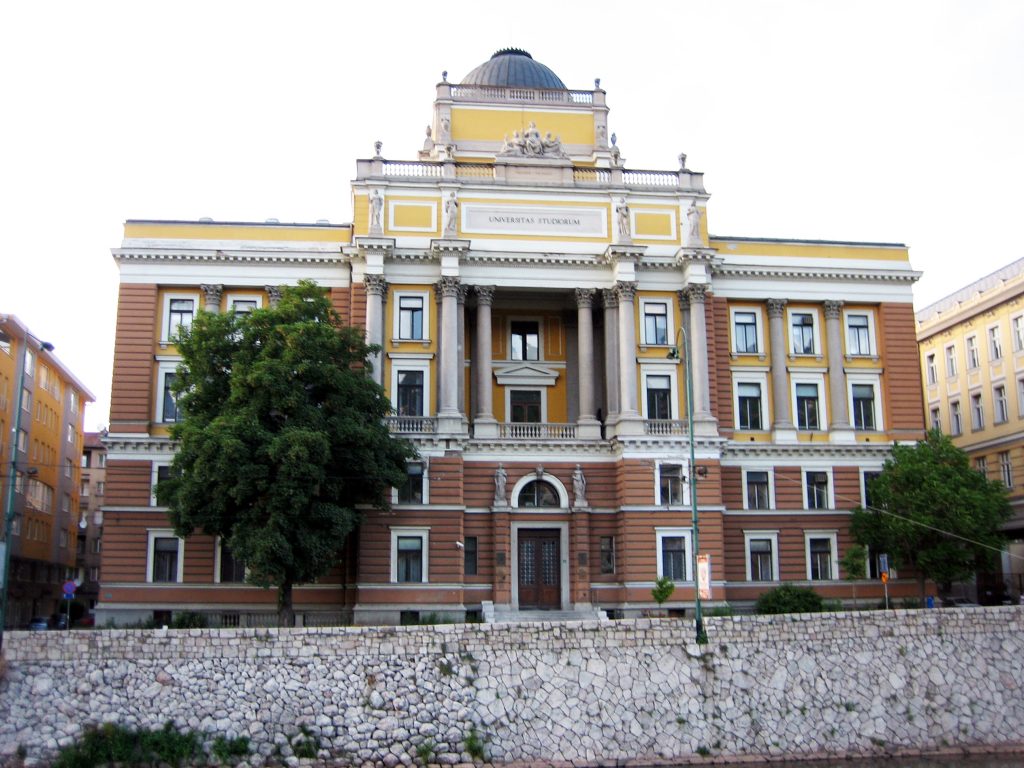 The Sarajevo University Senate adopted the initiative of the Student Parliament /SPUS/ regarding cancellation of lectures and exams at the faculties at the Sarajevo University on Fridays since at that day Muslims have the most important prayer called dzuma.
In the recommendation, the Senate states that the terms of the central weekly prayers of members of Catholic and Orthodox religions, as well as other religious communities, are to be taken into account during the planning of the academic year. The decision triggered a large discontent in the entire BiH. Most of the comments from RS are that this decision shows that Sarajevo is not the capital of the BiH than rather the capital of Bosniaks. Most of them are certain that this is the manner of Sarajevo based Bosniak parties to introduce sharia laws in Federation BiH and to spread that in the state level.
Several political parties, including the Social Democratic Party of BiH /SDP/, the Democratic Front /DF/ and the Civic Alliance /GS/ qualified the Senate decision as an attack on secularism and the principle of separation of religion and state. These parties state that by its decision, the Sarajevo University Senate has become the first in Europe to introduce religious doctrines in its organisation, which is a political decision backed by the SDA.
"The introduction of religious services in the schedules of lectures and examinations is a step towards suspension of civil rights in the largest public university in BiH. Also, this decision prohibits teaching on Friday afternoon", state the parties in a joint press release.
According to the release, the parties consider the decision as the manner that the Senate show its will to introduce Islamic religious practices as a code of conduct at the University of Sarajevo, but it is quite clear that the decision is not referring to other prayers and customs.
"It is clear this decision is not in favour of Muslim believers among the students, but the decision against the silent majority of students who want to attend lectures and study regularly without the religious discipline. This decision, however, is not in favour of the religious freedom of Muslims who are the dominant majority in Sarajevo, but rather an assault on the rights of non-Muslims", the parties state.
The parties note that there is no dilemma that, given the manner of election of the Management Board and management structures of the University, it is a political decision backed by the SDA.
"From naming the schools after Ustasha and Nazi collaborators to the introduction of religious rules into the public and secular university, the SDA wants to tailor this country to meet only its requirements. The result of this will be a clerical enclave in the heart of Europe, at the cost of the survival of BiH. Because, between the SDA and BiH, SDA has always chosen the SDA", emphasize the parties in their statement./IBNA