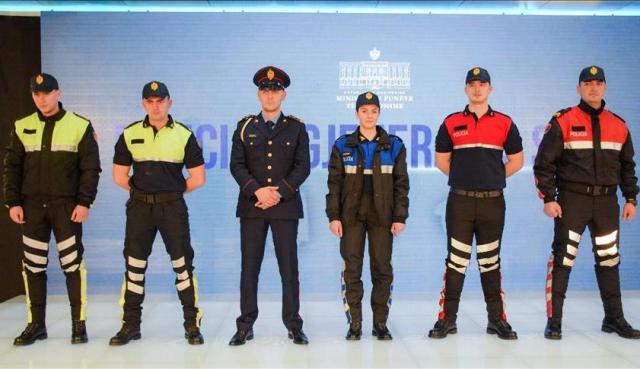 Tirana, 22 September 2016/Independent Balkan News Agency
The Albanian government has terminated the contract with an Albanian-Turkish company that was granted the tender for the uniforms of the State Police and has pressed charges at the prosecution's office.
The Ministry of Interior had contracted two companies, the Albanian company "Marsi & Al" and the Turkish company "Yakupoglu Tekstil ve Deri SAN.TIC.A" to supply 27 thousand and 900 State Police uniforms in exchange of 1 million USD.
But, due to the low quality of the products, the government has confirmed the termination of the contract. Meanwhile, the ministry of Interior told IBNA that it has pressed charges against the official representatives of the company.
"The State Police has pressed charges at the Prosecution against 'Marsi & Al" sh.p.k on the count of 'Abuse of competences'. Besides pressing charges against the contracting company, the necessary steps have been taken to block the financial guarantee of the contract in favor of the State Police", the ministry of Interior added.
"Due to the poor quality of products, the company has received no payment from the State Police", the same source said.
The necessary paperwork has also been prepared in order to exempt this company for a period of three years from participating in public procurements in Albania.
Lab analyses show that more than 10 different elements which belong to the State Police uniform do not meet the necessary requirements based on the technical specifications of the tender and in accordance to the signed contract.
The clothes that were produced and used in the recent weeks by Road Police, lost 70% of their color.
The first inquiries indicate that the product used for these uniforms was of a poor quality. Also, customs data shows that these uniforms have not been made in Turkey, as it was reported by the ministry and the company that won the tender, because there are no customs invoices of the entry of these police uniforms. This casts doubts on the fact that the uniforms have been made in Albania.
Earlier, it was the Democratic Party, the main opposition force that publicly denounced the tender for the new uniforms of the State Police. Then, the media cast serious doubts on the quality of these uniforms. In the recent hours came the drastic decision of the government against the company that had won the tender at the beginning of the year.
The inauguration of the new uniforms of the State Police was made a few weeks ago in a pompous manner. PM Edi Rama said that they were designed by him. /balkaneu.com/