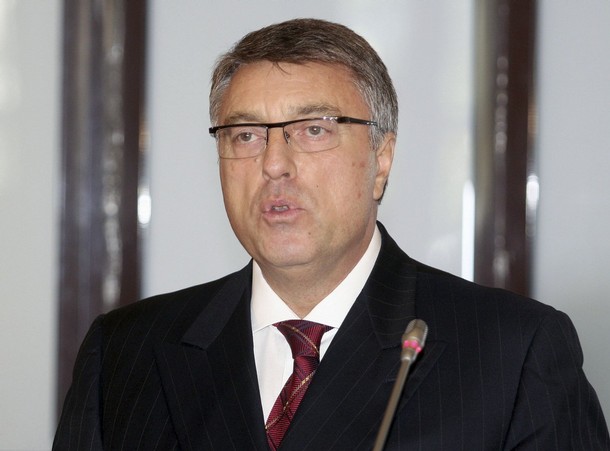 Tirana, 27 January 2016/Independent Balkan News Agency
Former Governor of the Bank of Albania, Ardian Fullani has received a final acquittal regarding the scandal of the heist at this bank.
A year and a half ago, Fullani was accused of being responsible for the theft of 713 million ALL, one of the biggest heists in the history of this bank.
It was the prosecution that started the process on "full offensive mode", by managing to first convince the court for the arrest of the former governor.
But this prosecution has quietly withdrawn from the "BoA scandal", one of the most notorious processes of recent times.
The final acquittal was granted, as while everyone was expecting the prosecution to appeal the January 23 ruling of the Court of Appeal, which acquitted governor Fullani, the prosecution withdraw and there was no further appeal.
The expiry date led to the enactment of the ruling and Ardian Fullani is now innocent.
Several trials regarding this case have led to the conviction of two employees of the bank's treasury, respectively with 13 and 10 years in prison. Lesser convictions were also given to several other employees of the World Bank.
Among the details of this case is also the issue of the payment of the damage. The court is yet to take a decision in this. The Bank of Albania has decided to consider this as a loss in the bank's financial statements, but this has been objected by the State High Audit.
Current opposition didn't attack Fullani, on the contrary, it supported him and considered the charges against him as unacceptable. Meanwhile, the head of the government was not involved in the political debate for the BoA scandal. /ibna/