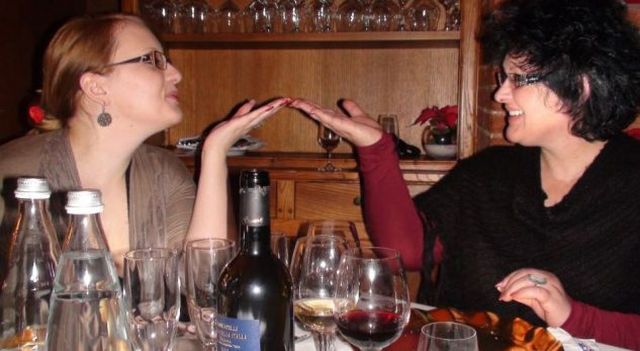 Tirana, 28 April 2016/Independent Balkan News Agency
A serious scandal has been discovered in Tirana, where an employment company, after cashing in lots of money from many people, has closed its doors and its owners have fled to Canada.
State Police says that they have arrested two of the suspects yesterday (27.04) in the airport of Tirana.
Lule and Adiela Makashi (photo) were arrested after being declared wanted as police of Tirana received many complaints by people who have claimed that these two women have deceived them by taking from them significant amounts of money with the promise of offering them employment in Canada, Police of Tirana said.
This way, the adventure of Lule and Adiela Makashi of deceiving Albanians into taking their money by promising employment in Canada, has come to an end.
Mother and daughter had established Ande-LM company, which was based in the area of former Bllok in Tirana.
They promised employment and study opportunities in the USA, Canada, England, Australia, etc. For this, they demanded large amounts of money. But many people were complaining because two years had gone by and they were neither going for employment or study, nor were they taking their money back.
Under this situation, the two women decided to sell their company for 1 euro to a young man to whom they were acquainted. Police said that they have arrested the 25 year old Klevis Rreshka.
Police declared that Klevis Rreshka's arrest was carried out because in cooperation with Lule and Adiela Makashi, he has deceived a significant number of people promising employment and study document to Canada, Australia, England etc., by taking significant amounts of money to 27 people from different cities of the country.
Prosecution of Tirana said that it is has searched the offices of Ande-LM and seized a large amount of application documents and refusals drafted by this office.
The prosecution has also seized the computers with which these applications have been made or which have served to keep the data.
The story of a young man: Anxiety to take the money back
A 23 year old who had lived a few years in Great Britain, explained to IBNA how he had been a victim of Ande-LM. Not willing to be identified, the young man explains the fraudulent scheme.
"I came back from England and I was not used to the frauds that I now realize are a common thing in Albania. I saw the advert that this company, Ande-LM had put out and went to its offices. They told me to pay 8 thousand USD in order for them to send me to Canada in a legal way. I liked this idea, because I have heard that you needed 20 thousand USD for it and it seemed cheap to me. So, I paid the money in the bank. Three relatives of mine did the same thing. Even two friends of mine. We used to go there every day to ask for our money back, but they told us to wait. Then they told us that they had no money. We insisted and we managed to get our money back. In the past few days we learned that many are not getting them". /balkaneu.com/