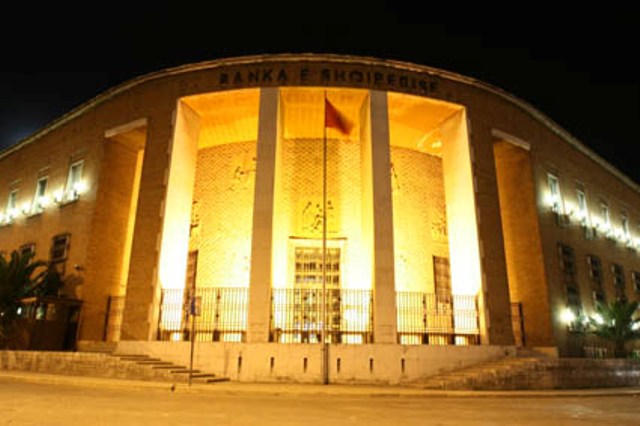 Tirana, September 8, 2014/Independent Balkan News Agency
Rama, BoA, ready to meet with Basha
"I'm ready to meet with the head of opposition", said prime minister of Albania, Edi Rama, referring to a possible discussion between the majority and opposition on the new name of the governor of the Bank of Albania.
Rama added that he doesn't intend on making an official invitation in writing for this. "I don't intend on making an invitation, because I have been refused plenty of invitations so far", said the prime minister in a press conference delivered today.
Rama: The scandal of the Bank of Albania is an internal administration problem
Prime minister Edi Rama also commented the situation at the Bank of Albania, following the theft of more than 713 million ALL and after the arrest of governor Ardian Fullani, saying that this situation must be solved as soon as possible.
According to him, the gridlock of the Bank of Albania relates to an internal problem of the administration of the Bank and which has no connections whatsoever with the financial system.
He said that fortunately, the financial stability of the country has not been threatened.
The head of the government said that the Bank of Albania is an independent institution and that this independence is a condition for the functioning of the state and to build up relations between a government which is aware of this and the Bank itself.
"In this situation, when the governor of the Bank is under arrest and removed by the Oversight Community, this goes beyond the general administration of the bank and imposes decisions from the government and parliament and to make the right decisions, I and several ministers of the cabinet have held many intensive contacts. We believe that this crisis of administration of the Bank of Albania can act as a new opportunity for the Bank and the country. We will show that not only we're fully aware about the importance of the independence of the Bank of Albania, but we're also able to build modern systems of management and control of the Bank, not only for this dramatic episode not to be repeated again, but also, for everything good that the Bank of Albania has achieved so far, to be taken even further", said Rama.
The prime minister also said that the banking system is solid, along with bank deposits, therefore the confidence of the public must not be shaken.
Rama also talked about the meeting held today with the newly appointed governor of the Bank of Albania, Elisabeta Gjoni and the steering committee of the Bank of Albania, where he said that the team of the Bank of Albania has nothing to do with what has happened.
Asked if there have been discussions about the name of the new governor, the head of the government said that talks are taking place to find an uncontestable solution within the financial system. /ibna/