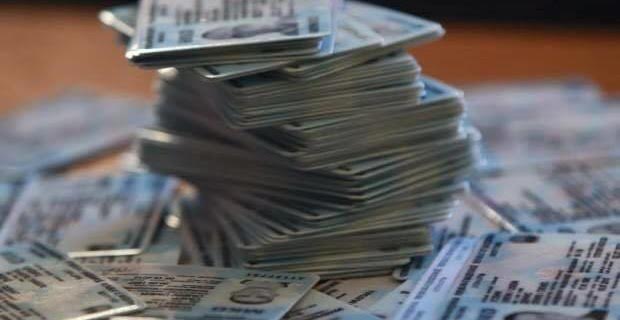 Skopje, 25 November 2015/Independent Balkan News Agency
By Naser Pajaziti
A scandal has erupted in FYR Macedonia following the discovery of over 30 thousand fake identity cards. The weekly "Focus" and its journalist discovered the scandal and all the copies have been delivered to the Ministry of Interior. These identity cards have been printed in two illegal warehouses in Suto Orizare quarter in Skopje and the city of Stip.
Public Prosecution said that it has launched an inquiry. "Skopje Prosecution has opened an investigation on the case of the forged identity cards. All relevant materials and evidence is being gathered", Public Prosecution says.
Minister of Interior, OIiver Spasovski declared that this case has been submitted to the department for organized crime, which will conduct the expertise of the ID cards delivered by the weekly Focus.
Police have managed to seize 105 ID cards, the majority of which have the same photo, but a different serial number and address. There are suspicions that there exist places where personal documents which are used for electoral purposes, are printed.
The registered conversations made public by the opposition several months ago reveal how senior officials of the party in power, VMRO-DPMNE demand the production of these unlawful identity cards in order to earn more votes in the elections. Among these officials was former minister of Transport and Communication, Mile Janakievski.
The weekly Focus has denounced this case before, by publishing a video which showed a warehouse and which, according to Focus, was used to produce forged passports.
Citizens say that they are worried by these manipulations. Imri S, a professor from Skopje says that this case makes the idea that citizens' data are being misused, more applauding. "We suspect that our data are being misused. These criminal acts must be investigated and punished", says Imri S.
Political parties have reacted against this scandal and have demanded a thorough investigation and for the authors to be brought to justice. /ibna/