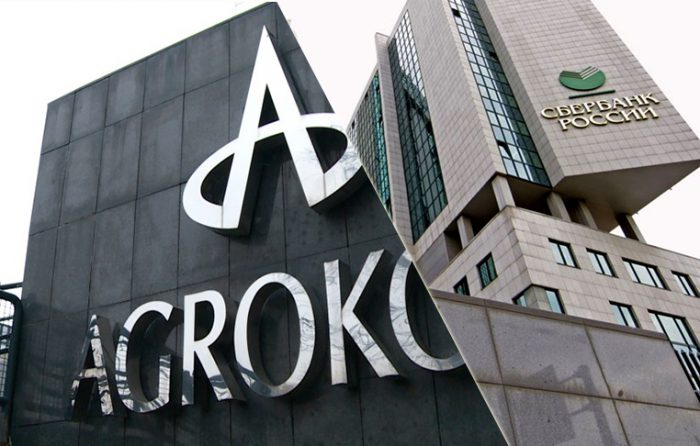 While the Croatian police arrested top executives of Croatia's retail joint-stock company Agrokor -one of the largest companies in Southeast Europe- on Monday, developments in the Agrokor case are quite rapid.
Not only is the the owner of the group, Ivica Todoric, out of the country but also the state-owned Russian bank Sberbank, that has been Agrokor's largest creditor, won, again on Monday, the first court case against the Croatian business giant.
Regarding Todoric, latest news report that he is in London where he might even seek asylum. His Croatia-based lawyer, Jadranka Slokovic told the media that her client is not hiding but whether or not he returns to his home country will depend on further developments in the case.
Sberbank wins first court case of several against Agrokor
Russia's Sberbank used to be the supporting pillar of Agrokor group as its top lender. Now, however, things are different because of the company's debts.
Thus, on Monday, since Agrokor had to repay part of its debts to the bank, a court in Bosnia approved of the sale of the group's stake in a Bosnian company.
Reuters reports: "The court in the central town of Kiseljak has ordered that the 41.18 percent stake Agrokor's water bottling company Jamnica holds in the Sarajevski Kiseljak company, should be used as a collateral for the payment of the company's debt."  This is what Jamnica, the largest water-bottling company in Croatia, established in the 1830s and acquired by Agrokor in 1992, said in a filing to the Zagreb Stock Exchange on Monday.
Croatian Agrokor' liquidity and debt crisis was then followed by a state-run management crisis which built up pretty fast. That happened mostly because of the company's inability to manage its high-speed expansion in the wider Balkan region…/IBNA
Text photo: Robert Anic/PIXSELL