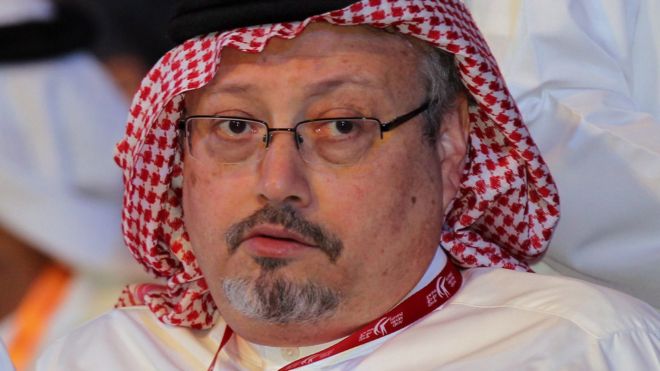 Turkish police have information that Saudi journalist Jamal Khashoggi, who has been missing for six days, has been murdered inside the Consulate of Saudi Arabia in Istanbul. This information was provided by the adviser to the ruling AKP party and Khashoggi's personal friend, Yasin Aktay. Turkish sources talk about Saudi Arabia's targeting of the journalist, as he was a fierce critic of the regime.
On Friday, Prince Mohamed Bin Salman said the Saudi authorities would allow Turkey to investigate their consulate in Istanbul, as reports from the two countries on the conditions of his disappearance are contradictory.
Khashoggi entered the consulate on Tuesday. Turkish police say there are no signs of him going out of the building, while Riyadh claims he left the same day.
However, in the Turkish press there are reports that the Saudi Ambassador had asked Khashoggi to apologize to the king, which the journalist had denied to do. Yeni Safak reported on the arrival of 15 people from Saudi Arabia a few hours before the reporter's alleged assassination.
The Consulate General of Saudi Arabia reported that it "has proceeded with investigation and coordination procedures with the Turkish local authorities to clarify the conditions of the disappearance of Jamal Khashoggi after leaving the consulate building", writes a statement released by the official news agency Saudi Arabia SPA.
Khashoggi's fiancée, however, has stated that the journalist, who has criticized the government of Saudi Arabia and was exiled to the United States last year, disappeared yesterday after entering the Saudi consulate in Istanbul.
According to her, she accompanied him and waited on Tuesday outside the consulate. Khashoggi was writing articles for the Washington Post.
US officials have stated that they are following this case closely.
At the same time, a spokesman for the Turkish presidency also said that Khashoggi is still in the Saudi consulate in Istanbul.
Khashoggi had gone to get an official document he needed to marry his Turkish fiancée.
The reporter, who was a former government advisor, was self-exiled in the US in 2017 as he was afraid of a possible arrest, following his criticism on the decisions of Saudi Prince, Mohamed Ben Salman, and Riyadh's military intervention in Yemen.
Recep Tayyip Erdogan said he was personally following the case with the Saudi journalist, and added that he "still hopes that there will have a happy ending".
The Turkish president told reporters that the authorities are looking into all the archives from the security cameras and are recording all arrivals and departures from the country's airports, but that Turkey will wait for the results of the prosecution's office inquiry./ΙΒΝΑ