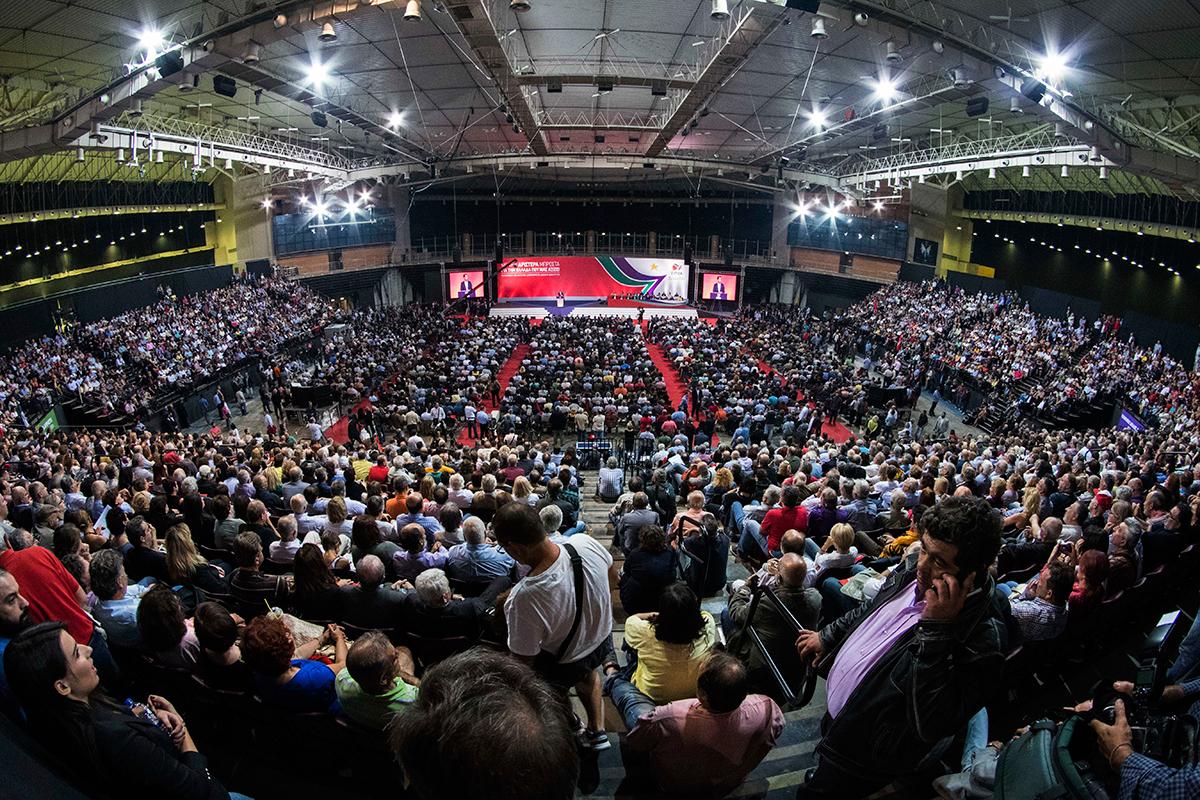 Smiles of satisfaction brought to SYRIZA and the government the successful Saturday event where it basically opened the curtain for the alliance of progressive forces, which was a strategic choice of the party, but also of Prime Minister Alexis Tsipras personally.
Today, the text of the SYRIZA program agreement with the Democratic Left Party (DIMAR), which left the Movement of Change following the decision of Th. Theoharopoulos to vote in favor of the Prespes Agreement in the House, was published.
According to well-informed sources, the election declaration of the SYRIZA-Progressive Alliance, which will be the "sign" of the cooperation of progressive forces, will be published by Wednesday. At the same time, the final nominees for the euro-ballot are also in the final straight. The main aim is to have a strong political representation with one or more persons from the government, but also a footprint of SYRIZA's alliance with the other powers of the broader center-left.
Although the opposition speaks of "festivals", "adventurers", and "willing", the government believes that the constitution of the progressive front and the festive atmosphere emanating from Saturday's gathering in Athens strengthens the coiling of voters in the face of the European elections.
Tsipras's bet to increase SYRIZA's coiling in the elections
Analyzing the findings at Maximos and Koumoundouros Square, where the headquarters of SYRIZA are housed, it is noted that the main reason for the party of Alexis Tsipras is in second place is the low coiling of voters that does not exceed 45%, when in New Democracy this figure reaches 80% or more. Yet another factor is, of course, the low rates in Northern Greece on the occasion of the Prespes Agreement.
In this context, Alexis Tsipras and the members of SYRIZA will continue to underline the positive developments in the economy (growth, low interest rates on bonds, return to the markets, the decision to repay the IMF, the release the one billion euros of profits of the bonds), but also the so-called measures to support society, such as the minimum wage, the prevention of pension cuts, the financial instruments for young entrepreneurs.
The reduction in the tax-free limit from about 8,500 to 5,500, which was pre-legislated for 2020, along with the cut of pensions in 2019, in order to achieve the primary surplus target of 3.5%, will also be utilized by SYRIZA. Having as a guide the cancellation of pension cuts, the government will place the dilemma: The tax-free limit will not be reduced if the government is SYRIZA. Kyriakos Mitsotakis's government will proceed with the cut. An open possibility that there would be no reduction was left today by Eurogroup President, M. Centeno.
At the same time, the plan for continuous presence with events, speeches, meetings with citizens, professionals and entrepreneurs in Northern Greece is already in place, in order to highlight the benefits of the Prespes Agreement and to clarify the "cloudy" points. Of course, the process of alliances will continue in a progressive direction and will lay the foundations for a new progressive governmental proposal in the general elections./ibna