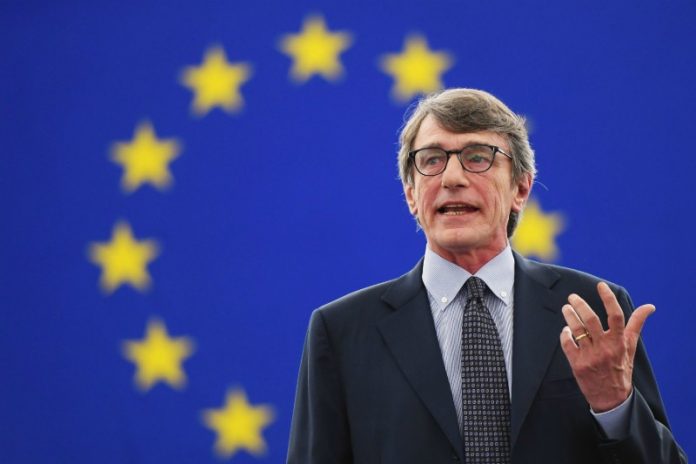 Rama for Bild: We have met the conditions, the EU has broken its promises!
European Parliament President David Sassoli has supported the integration of the Western Balkan countries into the European Union. Sassoli has said that EU enlargement would be a positive step towards peace and prosperity.
"Enlargement can bring great benefits to both the region and Europe as a whole, helping to ensure a stable, prosperous and peaceful continent," Sassoli said, according to German Funke Mediengruppe.
However, when the countries of the Western Balkans will join the union depends on the fulfillment of the conditions.
"Reforms have yet to be completed in each of these countries," Sassoli said, adding that the European Union must also keep its promises and recognize progress.
At the same day, Prime Minister Edi Rama in an interview for the German newspaper Bild states that the EU has "broken promises" and is leading a rift in the peoples of the Balkans with political cynicism.
Rama said:" We are not ready to join the European Union today, nor North Macedonia or the rest of the Western Balkans.
There are many requirements we have to meet in order to become a member. However, our two nations, Albania and North Macedonia have met all the necessary conditions to really start the negotiation process with Brussels. Such a start of negotiations had already been decided by the EU Council itself in 2018.
But the efforts of our peoples have not been rewarded. The least we deserve now is the answer to our question "Why?"
When the European Commission asked Albania and North Macedonia to implement some reforms before the negotiations started, we did. Some of them, such as justice reform in Albania, are unprecedented for a country that has not yet entered the negotiation process. But we made progress, and the European Commission recognized our full commitment and our extraordinary achievements on several occasions.
Let us be clear: we are not seeking to become members of the European Union tomorrow or the day after tomorrow. Our only concern now is to receive the necessary EU assistance programs in order to grow into the role of a future member in the accession negotiation process," added Rama.
The EU is already holding accession talks with Montenegro and Serbia, while Albania and North Macedonia are official candidates. Last month North Macedonia received the support of Austria, the Czech Republic and Slovenia to start talks with the EU. Bosnia and Herzegovina and Kosovo have so far been considered potential candidates for negotiations.
The EU enlargement process has faced major challenges, some of them rooted in ethnic divisions in the Western Balkans. Unanimity is required from all EU members for the adoption of the negotiating framework./ibna