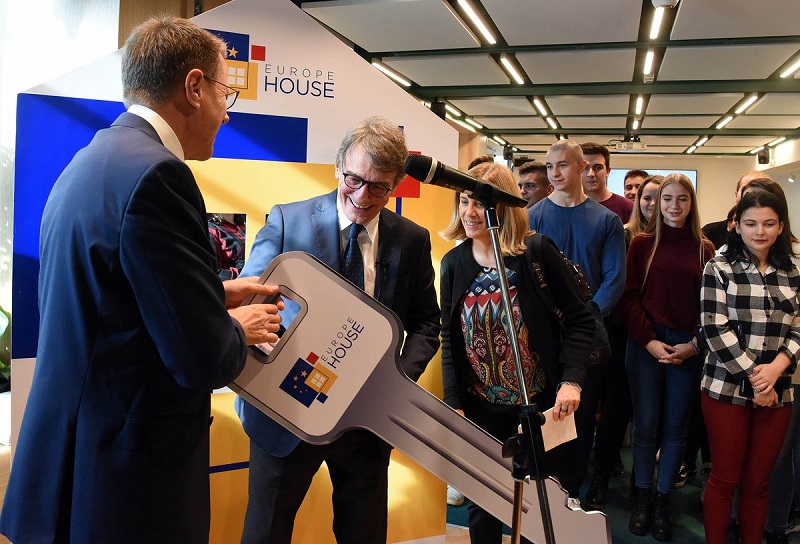 The future is in our hands and yours. Let us not lose hope because the European Union needs to work together with North Macedonia to do its utmost to become a member and take part in building a new Europe. This message was conveyed today in Skopje by the President of the European Parliament David Sassoli.
On the occasion of the opening of the "European House" within the EU office in Skopje, he said that North Macedonia is prepared to start talks and that the reservations of a few states will be overcome.
"We have a common future. I know there is despair, but we have to have great faith and hope", Sassoli told a youth in Skopje. He said he understands the frustration among citizens but the discussion over the start of negotiations is not over yet.
This is Sassoli's first visit outside the EU after taking office. He said he chose North Macedonia to encourage the country to continue on the European path and not give up. After visiting North Macedonia, Sassoli will also visit Albania, to concey the same messages there./ibna