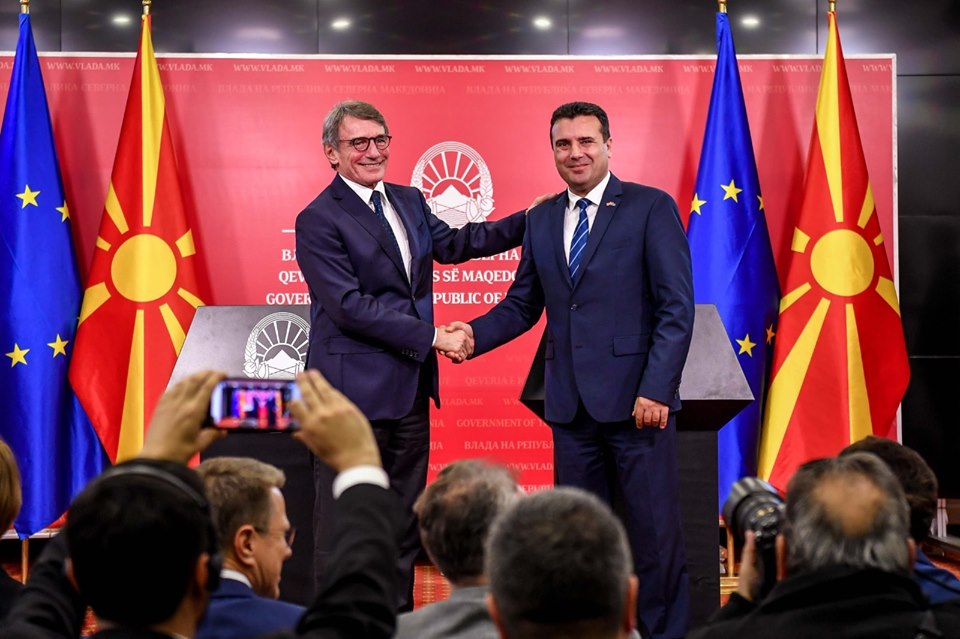 European Parliament Speaker David Sassoli said at a joint conference with Prime Minister Zoran Zaev that reforms should continue and the country mustnot allow this process to be halted.
He expressed his strong support for the country's integration process, adding that all European institutions, including the European Parliament, the European Commission and the EU Council, as well as most member states are in favor of opening accession negotiations.
Sassoli added that some of the countries that have been opposed to negotiations have begun the phase of reviewing their decisions.
"We are now waiting for the decision to be reversed in a few months and this will probably allow the institutions of North Macedonia to start further reforms, not to stop", Sassoli said.
On the other hand, Zaev has expressed the country's determination to continue on the European path and with even greater commitment to the integration agenda. Sasoli is staying for a two-day visit to Skopje. On Tuesday, he will meet with President Stevo Pendarovski, Parliament Speaker Talat Xhaferi, leaders of the parliamentary political parties, and will deliver a speech at the North Macedonia Assembly./ibna