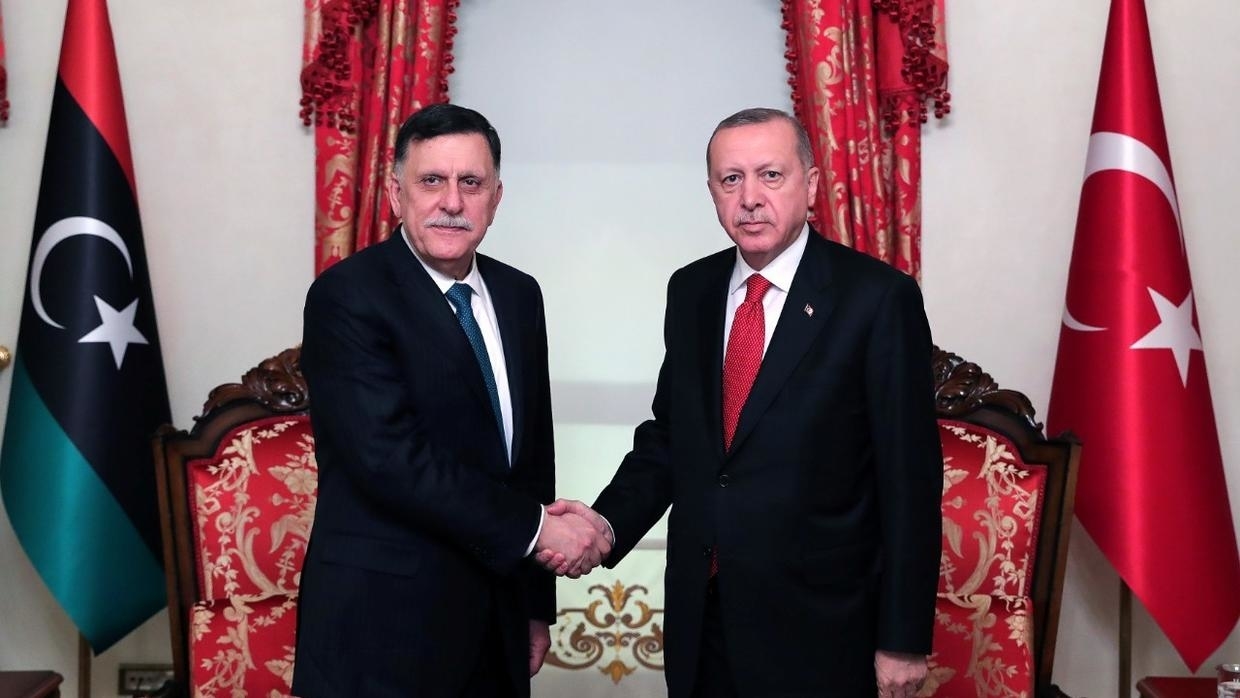 After failing to reach a ceasefire agreement in Moscow, Libyan Prime Minister Fayez Al-Sarraj traveled to Istanbul. There, he met with US Ambassador to Ankara David Satterfield. The meeting was reportedly held at a central hotel of American interests in Istanbul and lasted 1.5 hour. The embassy's statement noted that "the two men discussed the two countries' relations".
Until late at night, Sarraj stayed in Istanbul and did not depart for Tripoli.
Against this backdrop, Recep Tayyip Erdogan in his Party Parliamentary speech referred to the latest developments in the negotiations in Moscow and Libya. "Despite the positive attitude of the government of Tripoli led by Sarraj, coup instigator Haftar refused to sign the ceasefire agreement. At first, he had responded affirmatively, but then left Moscow. He escaped from Moscow. He didn't sign. We have done our job, and now it is up to Mr. Putin and his staff", he underlined.
The Turkish President threatened General Khalifa Haftar and said that "In the event that coup instigator Haftar attacks our legitimate government and our brothers in Libya, then we will not hesitate to give him the appropriate answer".
In Ankara, they believe that organizing the Conference on Libya in Berlin and the invitation received by Turkey is in its favor, as Haftar appears to be unwilling to ceasefire and they believe he will receive intense pressure from the international community.
Responding to questions from reporters at a meeting of the ruling AKP parliamentary group, Hulusi Akar said that in Moscow Turkey and Russia agreed on a text and then transferred it to the parties that made their proposals. According to the Turkish Minister of Defense, Sarraj's side signed the text, delivering it to Turkey, while waiting for it to be signed by Commander Haftar, but were informed that he had left Moscow.
He said the truce was largely implemented in Libya and that efforts were being made to preserve it. "We are in close contact with Russia, we are consulting with them", Akar explained.
Asked if a return to Moscow to continue negotiations was something they were considering, the Turkish minister replied, "Of course, everything is possible. Contacts are ongoing". To a question regarding why Haftar had left the table, the Turkish minister responded "there are technical issues, efforts are being made". /ibna