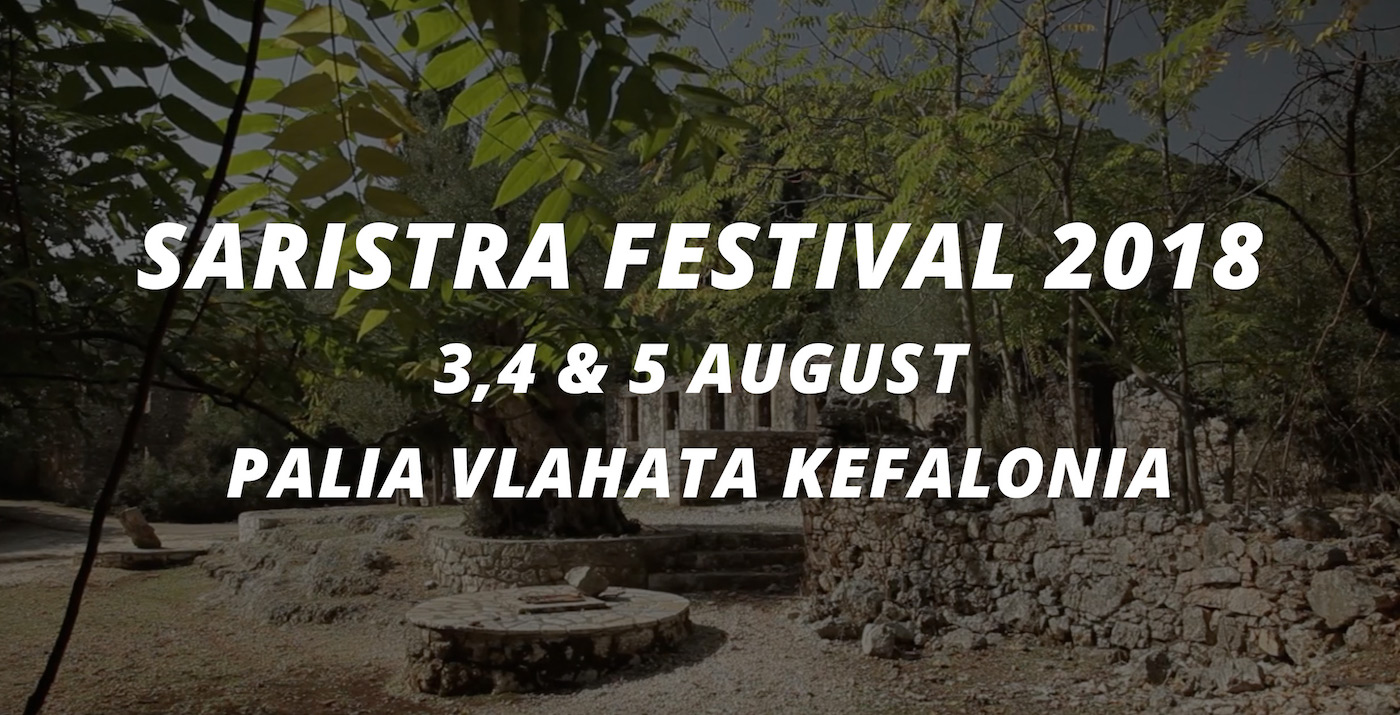 A unique Greek village on the Ionian island of Kefalonia, Palia Vlahata will bring together locals,  visitors, foreign and Greek tourists for a 3-day festival that will take place between the 3rd and 5th of August.
The Saristra Festival, named after the main square of the village, unites people of all ages and backgrounds, offering an artistic sip to those attending it, in evocative surroundings that are nothing other than the village ruins.
Organisers say that it is all about creating a collective memory and sharing the past in the form of present, fresh ideas and emotions that tend to be born from past experiences and are indissolubly linked with history and events that have left their mark to the place.
The festival is also considered the most important cultural event of the summer in the Ionian islands, where music, media και land art, film screenings, photographs and installations blend in a tender way with the "phantom-like", "open-mouthed" previous houses, now standing walls of wrecked old buildings.
Foreign and Greek performers will participate.
This year's big name, will be the American musician from Texas, Josh T Pearson, "a real troubadour, an artist whose travels have taken him across the globe", Clash has written in the past.
Josh T Pearson
Palia Vlahata: A bit about its historic value and why it is so atmospheric
The last residents abandoned the village after the deadly quakes of 1953, that have been recorded as the the most destructive in Greece's recent history and have been known as the "Great Kefalonia earthquake" ever since.
However, the unfortunate event was that although it caused widespread damage throughout the islands of Kefalonia and Zakynthos (aka Zante) damage was very heavy in the latter's eponymous capital city. Only two buildings survived there; the rest of the island's capital had to be rebuilt. Argostoli, the capital of Kefalonia, suffered substantial damage and all of Kefalonia's buildings were flattened except for those in Fiskardo in the far north, reads wikipedia.
The 1953 Ionian earthquake led several Ionian islanders to flee not just their villages but the islands too.
Saristra Festival in the past, Palia Vlahata, Kefalonia
Although memories  of the earthquake are haunting many of the locals who have been through it, the ruins of the village make the perfect atmospheric, open-air venue for a civilisation, culture and tradition  mingling that take visitors on a journey through the past…. / IBNA