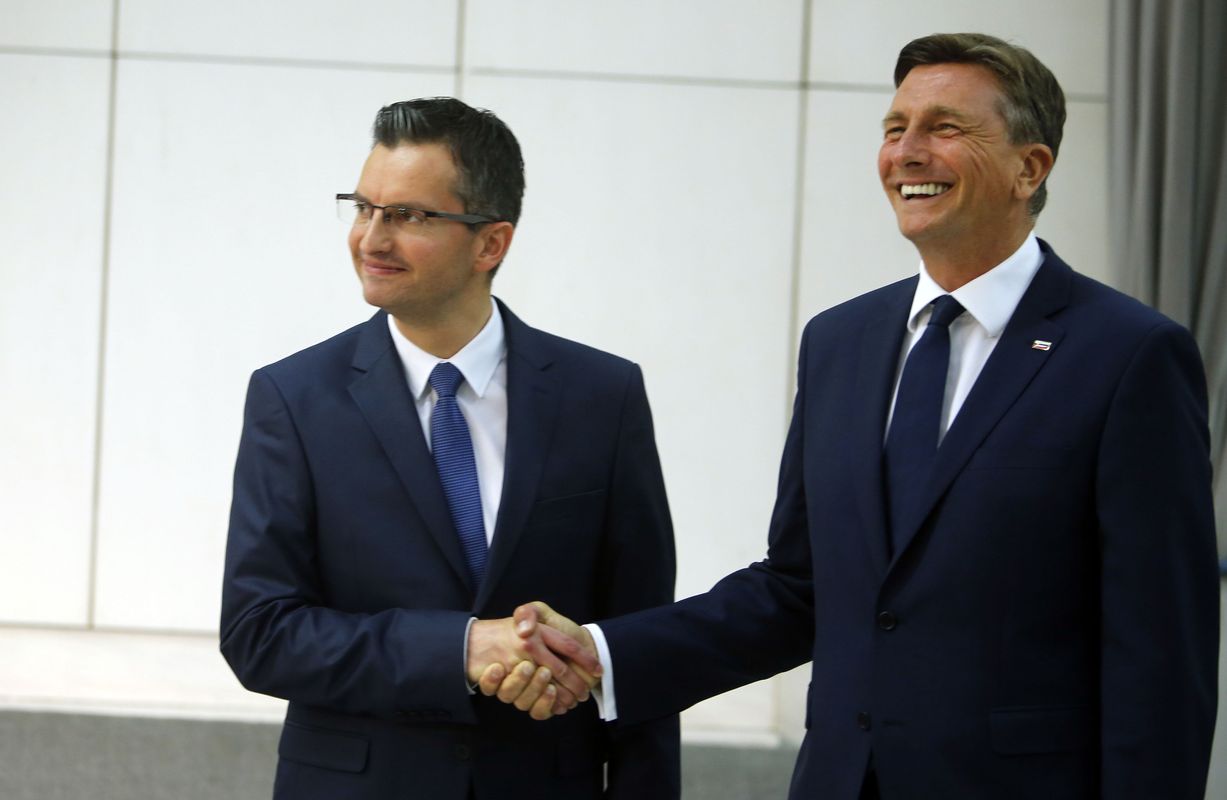 Marjan Šarec, the 40-year-old former comedian and mayor whose party the List of Marjan Šarec (LMŠ) came second in the June 3 election was formally nominated as prime-minister designate by his and four other centrist and leftist parties on Wednesday.
STA reads that "Šarec's bid was endorsed by 43 MPs from the Marjan Šarec List (LMŠ), Social Democrats (SD), Modern Centre Party (SMC), Alenka Bratušek Party (SAB) and the Pensioners' Party (DeSUS).
The five parties, which have been in talks on forming a minority government, expect that Šarec will also be backed by the nine MPs of the Left, which has been in talks with a quintet on project cooperation."
If the Left -expected to announce within the day what the internal vote on the matter will be-supports him, Šarec will be able to be elected PM-designate in parliament next week since he will have the necessary majority.
On Friday this week the deadline for the submission of bids for PM-designate of the second round of the nomination process expires, however, there is no other bid expected.
The PM-designate met with Slovenian President Borut Pahor earlier on Thursday "to formally brief him on the candidacy and discuss the government-formation procedures going forward."
Slovenia wishes to avoid a snap election which will be necessary in case the formation of a minority government fails…. / IBNA
Main Photo (File): Marjan Šarec (L), Borut Pahor (R)